What Members of Congress Do After They Leave
Ritchie S. King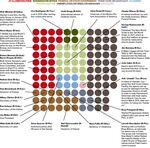 For 118 senators and representatives, the 111th Congress, which ended in December 2010, was their last. Some left office for other opportunities, and many lost during the momentous 2010 midterm elections. Below is what they are up to now.
Four other members of Congress, who've decided they've had enough of government and are stepping down at the end of 2012, gave us an exit interview.
Before it's here, it's on the Bloomberg Terminal.
LEARN MORE