Avoiding MBA Internship Blunders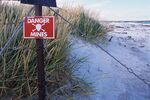 By now everyone living in the world of MBAs knows that the summer internship is really a two-month interview to determine if the candidate fits in well at the company and merits a full-time job offer.
"If a student completes the internship without (a) acquiring new skills, (b) developing a list of new contacts and professional relationships and mentors, it was time wasted," writes Vicki Lynn, senior vice president for client talent strategy and employer branding at Universum U.S.A. "The internship is an opportunity to grow and develop professionally, add to skill sets, and acquire mentors and references—for the next opportunity."
But like any opportunity, an internship can also be a potential minefield. Mistakes that can sabotage any hope of a future with the employer are shockingly easy to make. Here are seven of the biggest blunders MBA interns make and how to avoid them:
Mistake No. 1: Partying Too Hard
While most business school administrators say this is a pitfall that is more common to undergraduates, MBAs can still easily end up drinking too much, saying inappropriate things, or making sexual advances toward a colleague, says Damian Zikakis, director of career services at the University of Michigan Ross School of Business. Frankly, an MBA intern won't be cut nearly as much slack as an undergrad making this same error.
Mistake No. 2: Never Asking for Feedback
One MBA intern excitedly jumped into a project without asking for guidance or finding out if he was on the right path. When it came time for him to make the presentation, his manager was disappointed because it wasn't what he was looking for, says Gary Fraser, assistant dean and executive director of MBA career services at the University of Southern California Marshall School of Business. To sidestep this kind of error, Fraser suggests asking for a midpoint evaluation if the office doesn't already offer one. This is an opportunity for interns to gauge how they are doing and for managers to steer them in the right direction.
Mistake No. 3: Failing to Toot Your Own Horn
Interns have to keep track of their accomplishments throughout the summer, especially if they are taking on projects and assignments from people outside their department, because their managers might not be aware of all they are doing, says Fraser. At the evaluation or as they are completing tasks, interns should keep their managers informed.
Mistake No. 4: Avoiding Work
MBA students have often griped about having little to do at their internships, says Zikakis. What they should be doing instead is asking how they can contribute further, he states. They should ask people—even those outside their department—if they could use a hand, especially if they are working on things that interest them. Basically, they should pitch in whenever possible and never look for ways to get out of work or do less.
Mistake No. 5: Ignoring the Cultural Norms
Every employer has its culture, which includes a certain set of acceptable behaviors. What time does everyone arrive and leave? Who picks up the coffee? It behooves interns to observe for a bit and try to fit in as best they can. Zikakis recalls an error a BBA intern made that cost him his job and could happen to anyone, including an MBA.
The intern was out late and overslept, which meant he would not make it to work on time. He called and told the intern director what had happened, apologized, and asked if he could come in now. The intern director said no but that he wanted to see him at 8 a.m. on Monday morning. The student arrived at 8:10 on Monday morning, and the intern director told him that he made three errors—sleeping in, calling rather than just coming into the office late and asking for forgiveness in person, and showing up late on Monday morning. Calling might have been O.K. at another office, where there might have been more leniency about arriving late. It wasn't at this one. The student should have figured that out.
Mistake No. 6: Keeping to Yourself
Sure, interns must do a great job. They also need to get to know people. Networking is an important part of this lengthy interview. Interns need to make allies, people who will confirm their good behavior and talent and put in a good word when it comes to hiring or if any problems should arise. Avoiding the first five mistakes on this list is a good first step in making a good impression and getting to know people.
Mistake No. 7: Fulfilling the MBA Stereotype
Many an MBA has been accused of arrogance. There are a number of ways to demonstrate humility. The best way is to not be big-headed. Be a team player by working well with others regardless of their alma mater, says Zikakis. In addition, employers sometimes ask interns to do grunt work, which they think is beneath them. This might be another test to determine if interns are team players, and it can produce other opportunities by exposing them to other work. "Make the photocopies," says Fraser, "if you have to make the copies."
Finally, interns have to know their place in the office and be respectful of the executives. One intern made an appointment to meet with the managing director of the business expecting to win him over with his charm. When he arrived at the meeting, he had little to say except that he wanted to do a good job and wanted to introduce himself. "This kind of meeting seems insincere and opportunistic," says Zikakis. "You must provide some kind of tangible feedback about something worthy or have a question that only that person can answer."
Join the discussion on the Bloomberg Businessweek Business School Forum, visit us on Facebook, and follow @BWbschools on Twitter.
Before it's here, it's on the Bloomberg Terminal.
LEARN MORE