The MBA Job Search: Plan B
Roxanne Hori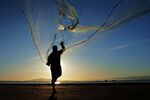 Graduation is a time of great excitement and joy. For MBA students, it means that you've completed one or two years of graduate education, have a number of new friends, learned a great deal, and traveled to new places.

It is also a time when many students feel a tremendous amount of pressure about school ending and starting the next leg of their life journey. For those individuals who have been fortunate enough to secure full-time employment, there can be uncertainty about the new job, moving and starting over again. Others feel pressures of another sort.
Graduates who are still in job-search mode often limit themselves by narrowly defining their job search—and thus put more pressure on themselves. For instance, an individual may be focused exclusively on a particular city, type of job, or even a company. It is important that job seekers know when to expand their search. This helps take some of the pressure off the individual and also expands the potential opportunities.
One approach is to think about when you need to have an income. Not when you desire to have an income again, but more around the realities of when you actually must have a steady paycheck.
Once this is determined, you need to work backward to decide if it is time to broaden your search. If so, you should work with a career coach from your school to help you map out a plan. Contrary to popular belief, MBA career centers do not close for the summer. The team in your school's career center is working throughout the season on a number of initiatives and is also available to help students who are still seeking employment.
You should think about how much more time you have to find a job and how your search may have to change. You may need to map out a different strategy and broaden some of your criteria without giving up on your longer-term goals.
Meeting with a career coach will enable you to target your near, mid-, and longer-term goals. Prior to meeting with a coach, I suggest you do the following:
1. Step back and identify those goals.
2. Think of the path to achieving those goals as steppingstones. What is the first step toward reaching your near-term goal?
3. Identify the best experiences and pieces of knowledge you possess that fit with the role you want to secure next.
4. Draw up a timeline you can share with the coach. Together you can determine how realistic it is and what might need to change.
Working with a coach at this point in your search is critical. Develop your plan. You've got an end date in mind. With that goal, you may find that you are highly motivated for success. Along the way, you and your coach will address the various challenges that pop up and work toward success.
Join the discussion on the Bloomberg Businessweek Business School Forum, visit us on Facebook, and follow @BWbschools on Twitter.
Before it's here, it's on the Bloomberg Terminal.
LEARN MORE