How to Tweet Money to Your Favorite Politician
By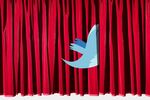 Campaigns that were just getting excited at the prospect of vacuuming up cash through text messaging, which the Federal Elections Commission green-lighted on June 11, may have yet another way to collect donations with a couple taps of the keyboard. Up to 140 taps, that is. Chirpify, a social-commerce startup based in Portland, Ore., has rolled out a site called Tweetlection at which donors can send money to Barack Obama and Mitt Romney via Twitter.
The process seems simple. All you need do is create an account with Chirpify, link it to your PayPal and Twitter accounts, and you could donate up to $200 instantly, just by tweeting "Donate $200 to @MittRomney for POTUS." You log into Chirpify only once for the account setup, and then use Twitter, TweetDeck, or any other tweeting app as you normally would. "There's no shopping cart or checkout process," says Chris Teso, Chirpify's chief executive officer. "We're calling it conversational commerce."
The startup processes donations through PayPal. For the presidential candidates to collect the money, though, there's a catch: Teso says they'll have to create their own, free Chirpify accounts to cash in. If they don't, your credit card won't be charged. (Neither campaign has responded to a request as to whether they'll participate.)
Teso says neither Romney nor Obama has signed on to a bigger deal with Chirpify that would let their campaigns collect more money in exchange for Chirpify's 4 percent fee per contribution. That's obviously the company's hope. At least two dozen Republican senators and members of Congress will announce in the coming weeks that they'll use Chirpify to solicit donations by tweet, Teso says. (He won't name them.) Under those deals, campaigns can collect as much money as they want per tweet and Chirpify will supply them with information required by the FEC (i.e., donors' full names, addresses, and occupations). The service could end up being a lot less costly than fundraising via text message, which the mobile payment aggregator known as m-Cube plans to roll out this summer at fees of up to 50 percent per donation.
Chirpify went live four months ago and is primarily used by individuals paying off IOUs. (As in: You didn't have enough cash for your beer tab last night and need to pay back a friend today.) Teso says the company is also processing donations for the Make-A-Wish Foundation and running promotions for companies including Nestle (NESN:VX) , Power Bar, Pawngo, Sir Richard's Condom Co., and Hewlett-Packard. Those brands can advertise products to their Twitter followers, who can then place an order for a product by tweeting the word "buy;" Chirpify then coordinates with PayPal and the vending company to get the product paid for and shipped out.
Teso says the startup has tens of thousands of members and that "over 50 percent … have transacted in one form or another. That could be purchasing, donating, or paying you for dinner last night." That's nothing compared with Barack Obama's 16.7 million followers, or even Romney's 563,000. So far, though, their Twitter brigades aren't exactly flooding Tweetlection. The site rolled out Tuesday; by noon Romney had $150 in pledges—and Obama just $132.
Before it's here, it's on the Bloomberg Terminal.
LEARN MORE