How I Got Here: The NFL Network's Kim Williams
Melanie Danko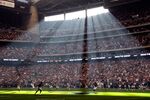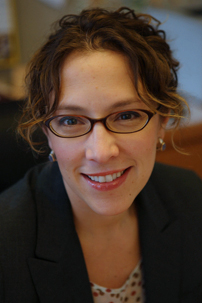 Kim Williams, chief operating officer at the NFL Network, is used to a fast-paced, international lifestyle. After attending high school in Italy and earning a BA in Asian Studies from Connecticut College and an MBA from Thunderbird, she parlayed her global business experience into finance and operations positions at some of the most recognized companies in the world. For her work, Williams was recently named 2012 Woman in Sports and Events Woman of the Year. As part of Bloomberg Businessweek's "How I Got Here" series, Melanie Danko spoke with Williams about her diverse résumé and current role managing the NFL Network. What follows is the story of Williams's career progression, in her own words. (Some quotes have been edited for space and clarity.)
Name: Kim Williams
Current Position: chief operating officer, NFL Network
Education: MBA, Thunderbird, 1992
My experience at Thunderbird was very positive in terms of breadth and depth, especially working with people with diverse backgrounds and experiences. It was such a rewarding experience and it drove me to want to experience business abroad.
Work Experience:
— General Electric International, Financial Management Program (FMP), London, U.K., 1993-1994
I had this notion that I wanted to work for a smaller company when I graduated. My first job was with General Electric, not exactly the definition of a small company. I was looking forward to being abroad and I assumed I would find a job at a smaller company when I got to London. I never expected that 11 years later, I would still be working at GE.
— Nuovo Pignone, GE Oil & Gas, financial analyst, integration leader, Florence, Italy, 1994-1996
— Nuovo Pignone, transaction quality leader, Florence, Italy, 1996-1997
The nice thing about GE is that it's such a diversified, global, and far-reaching enterprise. I was responsible for much of the Pan-European activity. It exposed me to a lot of different cultures. My role was very operational. GE was looking to acquire a large oil and gas company in Italy, the largest employer in the region. My role was to join the acquisition team and then stay on as part of the integration team. This experience was the most impactful of my career. I was only 26 years old and I went down with a team of three others who spoke Italian and a [chief executive officer] and [chief financial officer] who did not.
My responsibility was to teach the GE culture, as well as the business from a financial perspective. Frankly, it was a job I had no business having at 26. It's a testament to GE giving people a chance to shine. It was pivotal in my career. I was representing the acquisition and was able to present to Jack Welch. I picked up skills that I still use today: how to build consensus, how to be comfortable and confident even if you don't have all the answers, asking questions, and working collaboratively.
— National Broadcasting Co. (NBC), director, finance, broadcast and network operations, 1997-1998
— NBC, NBC West Coast, vice president and quality leader, 1998-1999
— NBC, NBC West Coast, senior vice president and chief financial officer, 2001-2003
The CFO wanted me to move in a different direction when I was interviewing for a new role. Initially I wasn't interested, but when I learned about all the changes that needed to be made, it became an extremely appealing role for me. I started working in the "factory" of NBC where I learned a lot about the business of television operations. I then moved out to west coast operations in California, implementing GE's Six Sigma there and convincing them how it was relevant to the television industry. While I was well-versed in operations, I was on a learning curve in terms of the media industry. I was exposed to both the nuances of the television industry and managing a portfolio for a broadcasting company.
— National Football League, senior vice president and chief financial officer, New York, 2003-2006
— National Football League, NFL Network, chief operating officer, New York/Culver City, Calif., 2006-Present
I went into a job interview with the NFL, but I wasn't looking to leave GE. I came out of the interview thinking to myself, "I've got to get that job!" Things worked out and I got it. Though I wouldn't describe myself as an avid football fan, I had the functional expertise and I was back to throwing myself into the deep end with a big learning curve—this time in the sports industry. I always saw myself moving away from finance and ended up in the COO position after three years at the NFL. The NFL Network is a great experience in that it's cutting edge and new to the industry. For example, we're launching a new morning, weekday show beginning in July and expanding our franchise in the sports industry.
— Final Word
Nothing beats hands-on experience. The actual experience of doing and having a practical mastery, rolling up your sleeves, and making mistakes is incredibly important. Be comfortable learning, asking questions, involving others, and working collaboratively. Have a point of view and have an opinion. It takes time, effort, and work to inspire.
Before it's here, it's on the Bloomberg Terminal.
LEARN MORE