Executive on Greece: 'What Everyone Needs Now Is Certainty'
By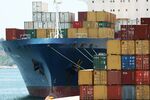 As chairman and chief executive officer of the Libra Group, George Logothetis has been a passionate defender of Greece throughout the crisis, as well as an active investor. Since taking charge of his family's three-vessel fleet in 1995 at the age of 20, Logothetis, who lives in New York, has transformed the shipping company into a global conglomerate that spans shipping, aviation, real estate, hospitality, and energy. We spoke on June 19 about the impact of an anticipated coalition government.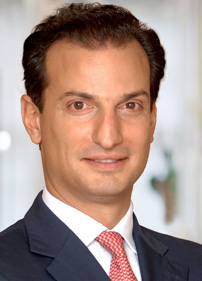 What's your reaction to Sunday's election?
We feel much more comfortable and confident. What everyone needs right now is certainty. To have a government with almost 180 seats, albeit a coalition government, would be a very good thing. The last time there was a Greek government with this many seats was 35 years ago. The new government may have three different parties, but they all want to do the right thing for Greece.
What's the range of your businesses there?
We're an international group, but our roots are Greek. We had our shipping business out of Greece and, in 2006, we started expanding into real estate, renewable energy, and hospitality with Grace Hotels Group.
So you must have been hit by the crisis.
It's been mixed. Our hotel bookings are actually on par with last year. That's not bad when you consider that, after May 6, commerce stopped dead in its tracks. In the past few weeks, there's been a huge reduction in tourism bookings because of the fear people had about Greece being out of the euro.
You can't exit a crisis with constant uncertainty, and the biggest uncertainty has been the lack of a government for the last 40 days. It's been incredibly damaging. There's been this vicious negative cycle of news. Now, the wheels of commerce are starting to turn again. Even without the government being formed, you're seeing some confidence come back.
Business confidence?
I mean business confidence and individual confidence. People stopped paying deposits on their school fees because they didn't know whether they'd have to pay in euros or drachmas in the fall. That utter uncertainty almost paralyzed the country in the last 40 days. I've had friends who didn't even want to put down deposits on their weddings because they didn't know what currency they'd be using in September.
Now, there's some clarity. In the past 24 hours, Alltours of Germany announced a 13 percent increase in bookings to Greece. One bank that had been losing 30 million euros a day saw an increase of 15 million euros in one day as Greeks started sending euros back home.  Increased certainty will allow for some more oxygen and breathing space for this country to turn itself around.
You've said Libra is "massively expanding" its presence in Greece. Are you motivated by loyalty or opportunity?
We're driven by both duty and opportunity. The way we're going to grow our Greek business is predominantly in the energy and tourism sectors.  We've built quite a substantial renewable energy infrastructure across Greece in the past three or four years, based in solar, wind, and biogas. It's playing to the strengths of the country. We hope for our renewable energy subsidiary in Europe to be the largest producer of biogas in the next 12 months. We've got many projects that are either underway or at approval stage.
Greek firms lead in shipping, but it's a global business. Have you seen a wider interest among your peers in investing back home?
Shipping is suffering its own crisis. The shipping markets are going through a generational collapse. It hasn't been this bad since the mid-1980s. You've had a slowdown in growth and a huge supply of new ships ordered during the boom days that are now hitting the water today. But people underestimate the patriotism of Greeks.
Besides a stable government, what else is needed to build confidence?
The people of Greece need some hope and opportunity. This whirlpool of negativity has starved the populace of that. It's very important that Greece gets out of headlines. It's not helpful to be constantly battered by negativity and cynicism. It is a fallacy that all Greeks are lazy. There are some incredibly hungry and talented people who are desperate to advance themselves. Most of the Greeks I know are hard-working, industrious, and progressive people.
There's been a lot of debate about whether the euro is the right currency for Greece, given the state of its economy.
The euro has its disadvantages and advantages but if you look at it through the broad lens of history, I think it's a very good thing. The European Union was first set up to prevent wars. That part of it has been very successful. Marrying the Greeks and Germans and the Italians and the French was never going to be easy but at least they're not fighting each other. And the infrastructure of Greece is now like a first-world country. The airports, the roads, the ports, the infrastructure are that of a modern European state. I can tell you, it wasn't that way 20 years ago.
You recently gave a speech where you talked about applying philotimo in business. What's that?
There's no literal translation from Greek to English, but it binds Greeks together around the world. The most apt description would be the love of honor. It's the duty to be decent, to take pride in oneself, to adhere to the idea that one's word is one's bond. Mention philotimo to a Greek and you'll see emotion and pride. It's the kind of old school traditional value that's perhaps been diluted over the years. In a time of crisis, people tend to go to extremes, to the ultra left or the ultra right. But there's also a return to more traditional values. It's part of who we are as a company, and who we are as a people.
Before it's here, it's on the Bloomberg Terminal.
LEARN MORE