Workday: The Gentleman's IPO
by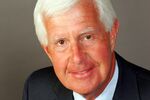 There was Facebook—the Justin Bieber of initial public offerings—making us all wonder how a company in its quiet period could generate such a nauseating amount of noise on its way to trading on the Nasdaq. And now here comes Workday and the chance to experience something altogether different.
Workday sells human resources and financial management software. Some of you will say "Ho Hum" to that, which is fine. But Workday has managed to generate a ton of buzz in Silicon Valley, because it's taking huge customers away from Oracle and SAP and has proved that the cloud computing model works with even the most complex and crucial software running inside large companies. Workday's investors include Dell's Michael Dell and Amazon's Jeff Bezos and, I can reveal, Linkedin's top two executives, Chief Executive Jeff Weiner and co-founder Reid Hoffman, who have contributed a bit of the $250 million Workday has raised to date.
As it happens, more than 50 percent of the company is still owned by the co-founders, Dave Duffiield and Aneel Bhusri, whom I profiled in a story this week for the magazine. The executives refused to discuss Workday's IPO plans, but during the course of my reporting I learned that the company plans to raise $500 million through an IPO that it will file for later this month. And, I'm told, Workday will make its filing under the JOBS (Jumpstart Our Business Startups) Act, a recent law that loosens some of the regulatory hurdles smaller companies must face if they want to go public—while also lowering the cost of the IPO process.
Workday could certainly afford the standard IPO rigamarole. The company has filthy-rich backers and lots of money rolling in through its cloud computing software and services. It should post bookings (a measure of long-term software deals) of $500 million this year.
Still, Workday could gain a strategic edge by filing under the JOBS act. It can, for example, initially turn over its financials in secret to the SEC for review, rather than filing a public S-1. Workday can discuss any issues with the SEC in private, instead of having competitors and the press give their opinions on the numbers.
Companies like Workday with less than $1 billion in revenue do eventually have to file a public S-1—but only 21 days before their IPO roadshow begins. They also don't have to include as many years of past financial data.
The $500 million that Workday seeks to raise is a modest proposal as well. Workday gets held up as the leading member of a wave of business technology companies heading toward IPOs and could have sought to go bigger and bolder.
Workday's fellow startups will be watching to see how the whole Mellow Yellow approach to going public fares in the wake of Facebook's pump and slump show. And so, of course, will investors.
Before it's here, it's on the Bloomberg Terminal.
LEARN MORE