business
MBA Alumni in the News: June 14
Louis Lavelle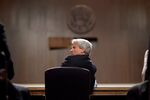 Each week Bloomberg Businessweek brings you an update on how MBA alumni from top business schools are making news—the good, the bad, and the ugly. This week, graduates from Harvard, Wharton, and NYU were among those making headlines:
Defense Rests: The defense rested June 12 in the insider trading case of Rajat Gupta, a Harvard Business School MBA accused of leaking confidential information to Galleon Group hedge fund co-founder Raj Rajaratnam, who has an MBA from the University of Pennsylvania's Wharton School. Gupta is accused of tipping Rajaratnam about Goldman Sachs and Procter & Gamble, where Gupta was a director. Gupta's defense team claims another Goldman executive, David Loeb, leaked the information.
Hands Off: JPMorgan chief Jamie Dimon came in for criticism last week for taking a hands-off approach to the bank's chief investment office, which has racked up at least $2 billion in losses on risky trades. Sources told Bloomberg News that the CIO was exempted from the rigorous scrutiny Dimon applied to risk management at the bank. Dimon got his MBA at Harvard Business School.
Out of Touch: Nasdaq Chief Executive Bob Greifeld, an MBA alum at New York University's Stern School of Business, was reportedly out of touch for five hours while the Facebook initial public offering imploded last month. The Wall Street Journal reported that he was on a United flight from San Francisco to Newark, with no phone or Internet access, while the drama unfolded in New York.
Lost Decade: Hewlett-Packard chief executive Meg Whitman, a Harvard Business School MBA, said it could take five years to get the company back on track. Whitman, who has been CEO since September, has been working to reverse the sales and share-price slump that led to the ouster of her predecessor, Leo Apotheker.
Moving On Up: Gene Yoon, an MBA from Wharton, leaves Goldman Sachs after five years to start a private equity fund. Yoon has $500 million in backing for the fund. Prudential Financial appoints Andrew Sullivan, an MBA from the University of Delaware's Lerner College of Business & Economics, to lead its disability unit. McGraw-Hill names LLoyd "Buzz" Waterhouse, the former CEO of Harcourt Education, to head up its education unit ahead of McGraw-Hill's planned split into two companies. Waterhouse has his MBA from Youngstown State University. Mark Schwartz, a former top executive at Goldman Sachs, is returning to the firm after 11 years to run its Asian business. The former CEO of George Soros's hedge fund group, Schwartz has his MBA from Harvard Business School.
Join the discussion on the Bloomberg Businessweek Business School Forum, visit us on Facebook, and follow @BWbschools on Twitter.
Before it's here, it's on the Bloomberg Terminal.
LEARN MORE