Don't Mess With the Lord of the Olympic Rings
The Olympics goes after fans who dare to use the symbol of the Games
By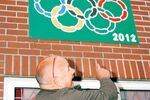 In May, Joy Tomkins knit a tiny white T-shirt and shorts for a doll she hoped might fetch a pound at a fundraiser in Downham Market, the town where she lives a couple hours' drive north of London. "It looked very dour," says the 81-year-old grandmother. So in honor of her country hosting this summer's Olympic Games, Tomkins spruced up the outfit by embroidering it with "GB 2012" and the five rings. Then she heard on the radio that shopkeepers who put Olympic symbols in their windows were being asked to take them down. Tomkins called Trading Standards, the government agency that enforces commerce laws, and says she was warned that selling her smartly dressed doll for charity would be against the law. "The young man was fairly sad and sorry," she remembers.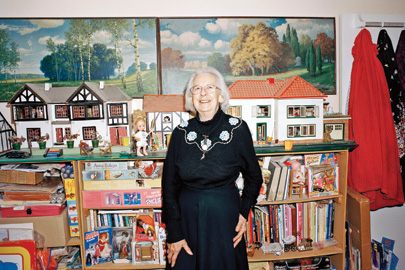 With the London Games now six weeks away, Tomkins is one of many in the U.K. discovering how carefully the Olympics' organizers guard their brand. There's the florist in Stoke-on-Trent who told the Daily Mail she was asked to remove the tissue paper rings from her shop window along the torch route or risk legal action, and the coffee shop in East London that scrubbed the "O" from its sign to become Café Lympic after officials warned the owner he could be sued.
Then there's Dennis Spurr, a butcher in Dorset, near where the sailing events will be held. Six years ago he put a sign outside his shop depicting the Olympic rings as sausage links. For 18 months, he says, nobody bothered him about it. "And then one day an official come along from the Olympics [and asked], 'Have you had permission?'" Spurr replied he didn't know he needed it. "Oh yeah," he says the man told him. "You'll get in a lot of trouble unless you take them down."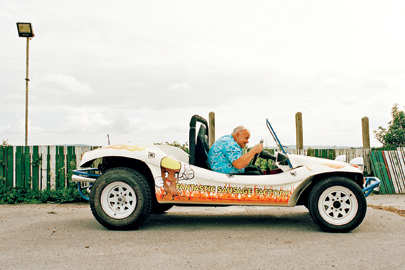 British shop owners excited to show their Olympic spirit shouldn't feel singled out. Back in 1994 the U.S. Olympic Committee demanded a name change at the 10-table Olympic Restaurant in New York. Restaurants and pizzerias from Sydney to Vancouver suffered the same treatment. The USOC even tried to keep the 149-year-old Olympian newspaper in Olympia, Wash., from trademarking its own name.
To understand why the Olympics goes after businesses so aggressively, you need to go back to the 1988 Games. Before then, hundreds of companies signed Olympic marketing deals in every country where they wanted to advertise. That branding muddle frustrated global companies such as Coca-Cola. So the International Olympic Committee created a worldwide sponsorship program, a one-stop shop for rights to Olympic logos and symbols. (Eleven companies, including Coca-Cola, McDonald's, and Visa, together shelled out a billion dollars to call themselves global sponsors at the 2010 Games in Vancouver, and in London.)
BOTTOM LINE -
The bottom line: To mollify official sponsors who put up $1.1 billion, London organizers are coming down on small businesses that display the five rings.
Before it's here, it's on the Bloomberg Terminal.
LEARN MORE