Job No. 1 for MBA Applicants: Staying On Message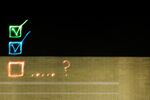 A guest post from Rose Martinelli, the former longtime admissions director at the University of Chicago's Booth School of Business, where she wrote a popular admissions blog, The Rose Report.
Now that you've selected the MBA programs you'll be applying to, the real work begins. Today, I'd like to focus on creating your application strategy.: crafting essays, choosing recommenders, and obtaining transcripts.
In my last blog post, I asked you to gather up the requirements for each school in your set. Let's get started.
Step One: The first step is to lay out all the required essays and application components in a matrix/chart in order to see the breadth of opportunities you have for sharing your particular message. While there will be some similarities in questions, it will be important for you to write each essay specifically tailored to that school's questions.
When creating the matrix, be as specific as possible, noting the actual wording of each school's essay questions (as well as which ones are optional). Are interviews required, or by invitation only? Is it enough to list extra-curricular activities or are you expected to provide more detailed information? Is a résumé required? How about original transcripts? How many recommendations are needed, and are there any guidelines for who should supply them?
Step Two: Know what you want to communicate in your application. Sometimes the story you want to tell and the questions that are asked by the school are not well-matched, so it will be your job to figure out how best to utilize all the application components to convey your particular message. As with the chart you created in step one, create your own personal matrix of the important elements you wish to convey in your application (work experience, personal attributes, goals, why you want an MBA—and why now—passions, team experience, and so forth). If you need a refresher for how to do this, go back to the self-assessment work you did earlier. During this process, you should also think about particular stories that can best demonstrate each of these areas.
Step Three: The third step involves mapping your priorities into the application components. For instance, where can you talk about your work helping a neighborhood nonprofit that is important to you?  For one school, it could fit into the essay question concerning your future goals, or the catch-all essay, "What else should we know?" For another school, it might be a better fit for the essay question about a successful team interaction.
Not everything needs to be covered in the essays. Your work with the neighborhood nonprofit can be listed under extracurricular activities, addressed in one of your recommendations, or mentioned during the interview. You should plan to do this exercise for each school to ensure you cover your story, regardless of the questions asked in each application. Think similarly about who might be able to write a recommendation that could highlight or emphasize an area of importance to you. Once you've finished this process, you're ready to get to work on your application.
We'll talk more about the process of writing essays in my next post.
Join the discussion on the Bloomberg Businessweek Business School Forum, visit us on Facebook, and follow @BWbschools on Twitter.
Before it's here, it's on the Bloomberg Terminal.
LEARN MORE