Q&A: McGill's Heather Munroe-Blum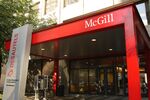 Montreal's McGill University carries distinct cachet south of the Canadian border. Americans are by far the largest group among the international students who made up a fifth of the 37,835 enrolled last fall. One reason  is the 191-year-old school's academic reputation. McGill ranked 17th in the recent QS World University Rankings, ahead of Duke and University of California, Berkeley. Then there's cost: about $17,000 a year for tuition and all fees, including health insurance, in most undergraduate programs. For residents of Quebec, the total price tag is just over $4,000.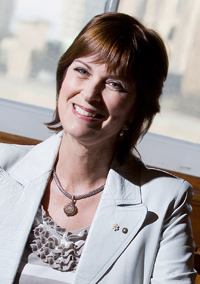 Dreamy as that may sound to someone whose bill is 10 times that amount, many Quebecers think those costs are high. They've reacted to plans to impose five years of $325 annual tuition hikes (which the government offered to cut to $254) by staging widespread demonstrations and strikes. What's remarkable—and potentially troubling, to any parent infatuated with Canada's reputation as a dull, peace-loving country where people even apologize to doors—is that four months of administrative resistance to protests has failed to quell what's been dubbed "the Maple Spring."
Demonstrators this week targeted the annual Formula One Grand Prix and gathered outside the Hilton Bonaventure Hotel to disrupt Prime Minister Stephen Harper's speech at the Conference of Montreal. The fact that some were decked out in garb more reminiscent of Cirque du Soleil than anything found in a lecture hall merely cemented their status as global media darlings. Montreal band Arcade Fire even sported the protesters' signature red squares when playing alongside Mick Jagger last month on Saturday Night Live.
Few seem more frustrated by the barrage of coverage than Heather Munroe-Blum, McGill's principal and vice chancellor. Not only did the protests prompt her to shift this year's convocation off campus, to an indoor center ordinarily used for hockey games and rock concerts, they drove her to launch a media offensive on June 11. Her goal: to counter what she sees as media hype. Munroe-Blum, a psychiatric epidemiologist by training,  knows all too well that controversial emergency laws and images of police in riot gear do little to boost the McGill brand. She spoke with Senior Editor Diane Brady. Excerpts of the interview follow:
So what is it like in Montreal right now?
I've just come off a week and a half of glorious convocation ceremonies, with over 5,000 students from 150 countries. There's such a disconnect between the obsessive media coverage of one element here and what life in Montreal is like now. Since March, we've had a few very large, planned demonstrations—which are kind of the best of democracy. Then all around it are episodic demonstrations that are predominantly peaceful and don't disrupt life in Montreal.
How would you characterize this for an audience that's used to paying multiples of the dollar values being disputed?
The case for a rise in tuition is a powerful one.  The evidence shows clearly that having frozen tuition, or no tuition, gets you neither accessibility or quality of education. If you put McGill's performance aside—as we have a more diverse student body and a particular mission (we're a member of Association of American Universities, which is the classical Ivies and their public equivalents)—Quebecers participate less in university education and have the lowest completion rates of any province in Canada.
Is raising rates a good way to bring more students in?
You need students who can afford to pay a fair share—and a very good program of aid and loans for those who are the first in their families to go to university. You need really good subsidization for those who can't afford it.
What about high tuition rates and crippling rates of student debt? Is there an upper tier where you diminish quality because you're charging too much?
You need to strike the right balance.
What is the end game for the current protests?
I can't speculate on when this will end end, but the disruption to Montreal is no greater than when NATO meets in Chicago or the Occupy movement happens in New York. But there's a cultural difference is how the presence of police is viewed. There's a sensitivity around wanting police being not seen or heard but doing their job. In the U.S., I think there's a much greater cultural sense of security in seeing a visible police presence. [Here] it's viewed as a bit of an incursion into democracy simply to see the presence of police, whereas in American cities it's seen as a comfort. In the context of the Grand Prix, the pan-Canadian and international story is that people came and it was a great success. Within Quebec, it's viewed as awful because there were so many police around.
It seems odd to view this as a media problem.
The idea that this is something confronting people all the time is a huge distortion. I'm looking out my window, and people are going about their business. It's a beautiful summer day. The festivals are beginning. I think media have been absolutely consumed with portraying this as a dominant new experience in living, working, studying in Montreal. There have been no serious injuries.
What is the media missing?
It's not predominantly today a student movement. Unions outside Quebec are focused on this. I think there may be a broader interest. It's a Quebec version of Occupy Wall Street.
Is the coverage having an impact on applications to McGill?
We're unique in that 55 percent of our students come from Quebec. We have faculty and students from around the world. I think being in Montreal is an advantage. It's a wonderful city.
Is there some kind of quota where a number of spots are reserved for people in the province?
No. We're a university where you get in only on your own steam. We don't have a legacy system: You can't inherit your way into McGill and you can't buy your way in. American students have the added dimension of having to do the SAT.
With all this attention on McGill's low tuition rates, you could arguably see a positive impact from the protests.
I do think there's nowhere in the world where the return on investment is as high as McGill. We have the highest standards. We're attracting outstanding students from everywhere. Our applications and acceptances are on par with where they should be. In fact, last I heard, our international applications and acceptances were  up.  That's a good place to be.
Before it's here, it's on the Bloomberg Terminal.
LEARN MORE