German Web Copycats Give Up on Fab Clone
Six months, after launching their Fab-clone, Bamarang, the Samwers have found that they can't compete
by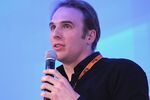 Germany's copycat kings, the Samwer brothers, are shutting down Bamarang, their clone of designer deal site Fab.com.
The Samwers pride themselves in having created international copycat versions of EBay, Zappos, Pinterest, Airbnb, Amazon, and Groupon, among other U.S. companies, making many millions in the process. This time their strategy didn't pan out.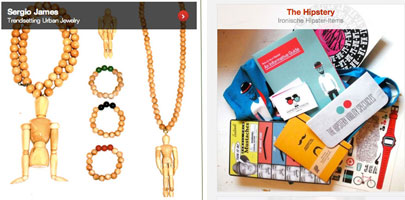 The brothers' clone factory, Rocket Internet, launched Bamarang in January. Their site closely replicated Fab's page layout, color scheme, fonts, and photo spreads. "We even saw a job posting that was basically copied and pasted from Fab," Jason Goldberg, Fab's chief executive officer, said at the time.
Now, after rolling out the Fab clone in 12 countries, the Samwers have given up. Stefan Smalla, the founder of another Samwer site, Westwing, told the German news site Deutsche Startups that the group will "phase out" Bamarang and concentrate on Westwing, a copycat version of home-decor sales site OnesKingLane. "It doesn't surprise me," says Goldberg. "Over the last two or three months, I literally got over 50 e-mails from Bamarang employees in the various countries, begging me to consider hiring them—the CEOs of the various countries, the merchandising managers, the buyers, marketing people. [Their e-mails] basically all said the same thing, which is: 'We were hired to build a design website, and all they care about is growth and numbers and not about emotions and design.'"
Goldberg also says he heard complaints about Bamarang from supplier after supplier, claiming that the Samwer site was advertising products without permission. Oliver Samwer has not yet responded to a request for comment.
Fab believes that the copycat failed in part because of the nature of the design business. "Frankly, the Samwer rocket model doesn't work in design," says Goldberg. "This is about emotions, not just about running as fast as you can and hiring as many people as you can and trying to spend as much money as you can—this is about getting it right with the customers."
It doesn't all come down to authenticity, though. Fab's triumph over the Samwer competition comes in part because the U.S. startup moved quickly to take on Bamarang in Europe. In mid-February, Fab acquired Casacanda, a non-Samwer facsimile of their design site, which Goldberg explains was "less of a copycat and more a group of people who came up with a similar idea." With the Casacanda team's help, Fab has since launched in 18 EU countries and expects sales in Europe of about $30 million to $40 million by the end of the year.
In the end, Bamarang just couldn't compete. "What I know from talking with folks at Bamarang in the past few days is that Bamarang was doing €100,000 in a good week, worldwide," Goldberg says. "We do that in an hour in the U.S. That's 11 to 12 a.m. every day, in just the U.S."
The Samwers are now planning to focus their energy on Westwing, another of their flash sales sites. "We have decided to concentrate on Westwing's business model, where we have established clear No.1 positions in key markets like Germany, Brazil, Italy, and Russia," Westwing founder Smalla told Deutsche Startups. "This will allow us to build 'fortress' market positions in the emerging home and living e-commerce market and deploy our substantial new funding on the largest growth opportunities."
Goldberg says Rocket's statement is marketing spin, as the Samwers are shutting Bamarang entirely and scaling down Westwing from 16 countries to four. (Update: Smalla disputes that in an email, saying: "We are active with Westwing in more than a dozen countries globally, and we plan to stay in more than a dozen countries globally.")
So how does one beat the Samwers' well-oiled clone machine? "What Fab did is we were very aggressive in terms of calling them out publicly and making sure our customers and partners knew what they were up to, so we were able to paint the picture of them not being the best people to work with," says Goldberg. "The second thing is, just move fast to secure the markets you care about."
All in all, it's worked out well for Fab. Says Goldberg: "I would say 'thank you' to the Samwer brothers for helping us build a business in Europe faster than we would have otherwise."
Before it's here, it's on the Bloomberg Terminal.
LEARN MORE