business
American Families Are Poorer Than in 1989
Net Worth Down Since 1989
By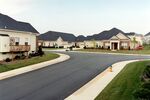 The deterioration in American families' wealth is even worse than you would know from this morning's headlines about the Federal Reserve's Survey of Consumer Finances (PDF). According to my calculations, the inflation-adjusted median net worth of American families was lower in 2010 than in 1989.
Here are my calculations, which are not officially endorsed by the Fed. I explain below how I got them.
Median family net worth in 2010 dollars:
1989: $79,600
1992: $75,400
1995: $81,200
1998: $95,500
2001: $106,100
2004: $107,200
2007: $126,400
2010: $77,300
The Fed's report said that in 2010, "median net worth was close to levels not seen since the 1992 survey." It didn't provide the data to support that statement.
To get a better understanding of how bad things actually are, I dug back through old surveys on the Fed website and adjusted their figures into 2010 dollars. For inflation, I used the "Consumer Price Index Research Series Using Current Methods," which is the one the Fed itself uses for this purpose.
(Net worth is a family's assets, such as houses, cars, and stocks, minus its liabilities, such as mortgage debt. The median is the midpoint: Half of all families have net worth higher than the median, and half lower.)
The Fed changed its methodology for the survey starting in 1989, so it doesn't compare current numbers with pre-1989 ones. At the risk of comparing apples and oranges, I went ahead and did the calculations for two earlier surveys—in 1962 and in 1983. In 1962, median net worth (in 2010 dollars) was $54,200. In 1983, it was $88,000.
If those numbers are correct, then median family net worth rose 62 percent from 1962 to 1983, then fell 12 percent from 1983 to 2010. Since the methodology of the survey changed, those numbers are almost certainly off, but there's no way for an outsider to tell how much—or even in which direction. Still, if they're anywhere close to reality, it's more evidence of how the American economy has failed to generate rising living standards for most people in recent decades.
Before it's here, it's on the Bloomberg Terminal.
LEARN MORE