Coming Soon to B-School: Creative Destruction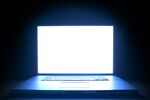 A guest post from Philip Delves Broughton, a former Paris bureau chief for Britain's Daily Telegraph. Broughton graduated from Harvard Business School in 2006 and is the author of The Art of the Sale: Learning from the Masters About the Business of Life (Penguin Press, 2012).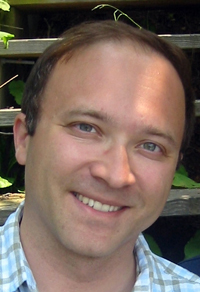 The disruptive forces of technology have yet to undermine business schools. At a time when so much education is moving online, prospective students still deluge B-schools with applications. You'd have thought that if any aspect of education would be disrupted first, it would be business. Surely there should by now be a respectable MBA that's obtainable online and on your own schedule at a fraction of the price of the brick-and-mortar version. But no. The social component of business schools remains vital. You can learn a certain amount online, but a huge part of an MBA is who you meet.
The recent announcement of Google's new co-venture with Cornell and Technion-Israel Institute of Technology to offer courses in computer coding and venture management suggests we are entering a new phase in business education. As Cornell President David Skorton explained, the school will provide space inside Google's New York offices for hackathons, workshops, and mentoring, as well as traditional teaching.
This new academic model, Skorton said, would succeed because of the "engagement between world-class academics and companies and early-stage investors." By putting them together in one place, interesting things should happen.
Imagine being able to take a low-cost set of online courses that teach the MBA commodity subjects—the basics of finance, accounting, strategy, and marketing—enough to get you by in any corporate discussion. But then you signed up for one of these Google-Cornell-Technion programs to get what you really wanted: a deep knowledge of technology businesses and access to the human networks around them. This way you could unbundle the absurd cost of most MBA programs while paying less for the basics and more for what is most valuable to you. You would waste less time and money being taught finance poorly by disinterested academics and spend more time gaining practical experience and knowledge in whatever field interests you.
Rather than anticipating a world in which the entire MBA goes online, this blend of online and offline education represents a more likely development: the unbundling of a random set of academic courses and the delivery of a much more attractive and immediately useful customer proposition. It would wreak havoc with the existing business school model. But as any strategy professor could tell you, that's disruption for you.
Before it's here, it's on the Bloomberg Terminal.
LEARN MORE