Apple Debuts New Maps App, Sets July Release for Mountain Lion OS
By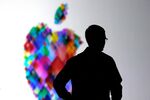 The annual geek hajj known as Apple's Worldwide Developers Conference began on Monday morning in San Francisco, with the company delivering the expected array of both minor and major upgrades and new product announcements to several thousand of its most ardent fans and developers.
Apple announced a new line of laptops, details of its upcoming Mountain Lion and iOS 6 operating systems, new hooks into such social networks as Twitter, and for the first time, Facebook and mapping software that finally helps to kick the company's addiction to the popular mapping tools of its primary rival, Google.
After brief introductory remarks by Chief Executive Officer Tim Cook, Phil Schiller, Apple's marketing chief, took the stage to unveil upgraded Mac laptops. The new line includes the slender MacBook Air, which now has speedier processors, more flash memory, and a slightly reduced price tag, starting at $999. A redesigned MacBook Pro—at 0.71 inches thick, about the same size as an Air—has the same Retina display as the iPad; it also has for the first time an HDMI port, which means owners can easily plug their laptop into an HDTV, stream sites like Hulu, and perhaps kick their cable companies to the curb.
The new Pros aren't cheap, though: They start at $2,199. "Nobody turns over its entire line as quickly and as easily as we do at Apple," Schiller boasted.
The company also offered new details about its upcoming Mountain Lion operating system, which goes live next month for $19.99. Among the improvements are tighter syncing of data between a user's Macs, iPhones, and iPads, and more connections to Apple's iCloud storage service. One new feature, PowerNap, allows e-mails, calendar appointments, and system software to flow to a Mac while the computer is in sleep mode, which should mitigate some of the headache of starting up your computer in the morning.
Scott Forstall, Apple's senior vice president for iPhone software, ran through a few of the 200 new features of the coming iOS 6 operating system for the iPhone and iPad. Among the updates is a new app called Passbook that will group together tickets, wallets, coupons, and gift cards from companies that accommodate the service. The software will be available this fall.
Siri, the highly marketed and sometimes ridiculed voice recognition app, has also been packed with additional smarts, including on the subjects of restaurants and sports. (It can now respond to questions about recent sports scores or even oddball queries like "Who is taller, LeBron or Kobe?") Previously indigenous to the iPhone, it will now run on the iPad as well and supports new languages such as Mandarin and Cantonese.
Apple also wants car companies to embrace Siri as part of a feature called Eyes Free and is working with BMW, General Motors, Mercedes-Benz, and Honda Motor, among others, to add a button to the steering wheel that will activate Siri on a connected iPhone. (Is it really wise to bring a feature called "Eyes Free" into a car?)
There was good news for Facebook, too, which was battered after its first few weeks as a public company. Apple has tightly linked the service with iOS 6, which means iPhone and iPad users can log in once to the social network and then easily share with the service anywhere on the phone or tablet, including within third-party apps. (Twitter got similar treatment in iOS 5 last year and remains integrated as well.)
Apple's most strategically important announcement of the morning was a new Maps app. Previously the iPhone utilized Google's mapping software, but Apple appeared to be worried it was becoming too dependent on its chief rival. The Maps app comes with traffic data, 3D overhead visualizations of major cities, and turn-by-turn navigation—a feature Android already has, though the two companies never seemed to be able to come to terms on bringing it to iOS. Apple "doesn't want to be at the mercy of Google," says Greg Sterling, a senior analyst Opus Research.
Before it's here, it's on the Bloomberg Terminal.
LEARN MORE