business
MBA Finance Jobs Take a Hit
Louis Lavelle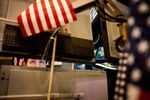 Most of the evidence to date suggests that the job market recovery, as far as MBAs are concerned, is limping along with the rest of the economy. New research by the MBA Career Services Council (CSC) doesn't do much to change that impression.
The MBA CSC surveyed 70 schools in May—mostly North American top-50 programs graduating fewer than 300 students this year—and here's what the group found:
• Fifty-one percent of schools reported a year-over-year increase in on-campus recruiting activity, down from 76 percent in 2011. Sixty-nine percent reported an increase in job postings, down from 86 percent a year earlier. Interestingly, lower-ranked schools were more likely to have increases in both on-campus recruiting and job postings—maybe salary dollars go a little further at second- and third-tier schools.
• While job offers appear to be no better or worse than last year, with half the programs reporting that at least 75 percent of the class of 2012 received a full-time offer, internship offers have improved, with 80 percent of schools reporting that at least 75 percent of the class received an offer, up from 64 percent in 2011. It's hard to tell how much faith to put in these numbers, though; only 42 schools supplied information on full-time offers, and only 38 supplied information on internship offers.
• Recruiting activity was up in manufacturing, media/entertainment, real estate, and technology, but down in consulting, consumer products, nonprofits, energy, and pharmaceuticals. With Wall Street hemorrhaging jobs—more than 200,000 disappeared in 2011—hiring in financial services was way off. Nearly half of the programs—42 percent—reported a decline in financial-services recruiting, a disheartening prospect given that the industry employs more new MBAs than any other, accounting for more than 40 percent of all hires at some top schools.
• Most programs are expecting internship recruiting to be up this year over last; 53 percent predicted opportunities would be up "slightly," while 19 percent expected them to be up "significantly."
There has been a lot of research lately from the MBA CSC and the Graduate Management Admission Council on the state of the MBA job market. And while both groups are quick to interpret the results in the most positive way imaginable, that's getting harder and harder to do. The latest research from the MBA CSC only reinforces that notion.
Much of this is outside the control of B-schools—when the industries you rely on to hire more than half of your graduating class fall on hard times, you will too. But I hope the people who run business schools can learn something from all the numbers. If they want to keep filling seats, they're going to have to start cultivating more employers outside of finance and consulting to make more significant investments in MBA talent—and start readjusting students' pay expectations accordingly.
Join the discussion on the Bloomberg Businessweek Business School Forum, visit us on Facebook, and follow @BWbschools on Twitter.
Before it's here, it's on the Bloomberg Terminal.
LEARN MORE