business
B-School Research Briefs
Francesca Di Meglio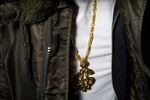 Here is a roundup of interesting research that business school professors have been conducting recently:
Freeing the Web: What if website owners picked up the bill for consumers to get access to the Internet? Researchers Hong Guo of Notre Dame University's Mendoza College of Business and Hsing Kenneth Cheng and Subhajyoti Bandyopadhyay of the University of Florida's Warrington College of Business Administration found there would be pros and cons to letting Internet service providers (ISPs), such as Comcast, Time Warner Cable, and AT&T, which would prefer the change, charge websites instead of individuals. They analyzed all possible scenarios using game theory, creating mathematical models of conflict and cooperation among parties. The team found that ISPs would receive extra revenue, which would allow them to offer cheaper or even free Internet service to consumers, while at the same time the new system could suppress website creation and would reduce incentives to improve speed and reliability. The study, "Net Neutrality, Broadband Market Coverage, and Innovation at the Edge" appeared in the February 2012 issue of Decision Sciences.
Watch Those Search Results: While comparing Better Business Bureau ratings to search engine results, a group of researchers found that online merchants who display a dollar sign in the titles of their Google search results may be less reliable than others and had markedly lower scores from the BBB. To conduct the study, Gautam Pant, a professor at the University of Iowa Tippie College of Business, Zhongming Ma of California State Polytechnic University, Pomona, Olivia R. Liu Sheng of the University of Utah, and Alicia Iriberri of the University of Illinois, Springfield performed 243 Internet searches using Google, Yahoo!, and Microsoft search engines for digital cameras made by major manufacturers and sold by online merchants. They looked at the arrangement of the results and compared them to the BBB ratings to see if their search engine placement provided clues to the merchant's reliability. The paper, "Can visible cues in search results indicate vendors' reliability?" was published in a recent issue of Decision Support Systems.
Earnings Management: The strategies used to deliberately manipulate a company's earnings to meet a predetermined target, known collectively as earnings management, are used less frequently by companies operating in more developed economies, such as the U.S., according to a study that has been accepted for publication in the University of Maryland's Journal of Accounting and Public Policy. Written by Yuan Ding, professor at the China Europe International Business School, François Degeorge of the University of Lugano's Swiss Finance Institute, Thomas Jeanjean of ESSEC Business School, and Hervé Stolowy of HEC Paris, the study shows that the lack of transparency in less developed economies makes financial analysis less effective. The team made these conclusions by analyzing the relationship among financial analysis, earnings management, and financial development in 21 countries from 1994 to 2002.
Join the discussion on the Bloomberg Businessweek Business School Forum, visit us on Facebook, and follow @BWbschools on Twitter.
Before it's here, it's on the Bloomberg Terminal.
LEARN MORE