Take Control When Client Requests Overwhelm
by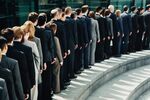 I've run an event-planning business for 30 years. We have to manage an increasing amount of e-mails per transaction, and manage clients' expectations for immediate responses. So many businesses charge for their time; for example, attorneys charge for each communication. How do I deal with people trying to connect with us over and over through e-mail? –S.E., Los Angeles
Besieged by nervous brides and needy corporate clients? It's no wonder: Instant responses are expected now not only for e-mail, but for voice mail, texts, and tweets. (And don't forget your company Facebook page and other social media.)
You can't charge per client interaction, like attorneys do, but you can certainly build ample time for it into your pricing. And you can find ways to filter that torrent of electronic communication before it swamps you.
Here are some tips from service providers who feel your pain:
Don't be too quick to hit "send" on reply e-mails or texts, says Ruth Haag, a management consultant at Haag Press in Sandusky, Ohio. While she typically aims to answer client e-mails the same day she receives them, she sometimes holds off. "When a person's being a little bit too needy, I might wait a day or two just to give it a little break," she says. "And then I answer as briefly as possible, although I'm always very polite. That way, the person realizes you're kind of busy."
Answer electronic communications with a telephone call. Not only can you discuss topics that might otherwise pop up on your Twitter feed an hour later, but some people may be put off by the phone ringing and stop messaging you so often. "It looks like you're being good, but it might be a polite annoyance" to them, Haag says.
Make it clear in your contract what days and hours you're available—and then stick to that, barring real emergencies. Patricia Sigmon, president of Fanwood (N.J.)-based LPS Consulting, says her IT clients frequently bombard her with frantic e-mail. "You can be responsive, but don't let yourself answer e-mails at 9:00 at night," she says, acknowledging that "it takes some self-discipline" for many business owners to leave work at the office.
Put together a frequently asked questions section on your website and refer clients to it early and often. You can put the same information into e-mail newsletter form and send new clients a weekly update, Haag says. "You probably know what the questions are before people start calling. If you're proactive, your clients will think how wonderful it is that you anticipate everything they need."
Create a communications procedure that will ease client anxieties and differentiate you from your competitors. Ray Silverstein, president of peer advisory group PRO (President's Resource Organization) in Chicago, recommends branding that process and using it as a marketing tool. "You might have a schedule that includes communications on specific dates during the job," Silverstein says. "So you make communication into a positive, but you also train the customer instead of reacting to them all the time and letting them train you."
Prioritize your responses for repeat customers, those who refer business to you, burning issues, and high-return projects. "It may be that you have too many clients," Linda Hamburger, a publicist and events consultant with On Call PR, writes in an e-mail. "It sounds counterintuitive, but if you don't have enough staff or time and you are in a hand-holding business, think about it."
Avoid particularly difficult customers in the future, even if it means turning down jobs. And make sure you're engendering trust and confidence from your first meeting with a prospective client. "A bride-to-be or corporate event planner only lets go of control when they feel confident that you are on top of the job. Call them personally and provide a strong and confident assurance, and if that doesn't work, see them face to face," Hamburger suggests.
Before it's here, it's on the Bloomberg Terminal.
LEARN MORE