business
The First Day of Your Post-MBA Life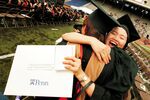 A guest post from Roxanne Hori, associate dean of corporate partnerships at Northwestern University's Kellogg School of Management. Hori has more than 16 years' experience counseling MBA students on careers as head of Kellogg's Career Management Center.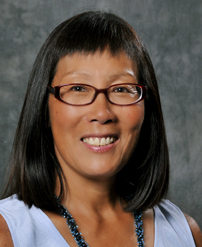 It's that time of year when students are graduating all over the country. For many—especially MBAs—it is a time of joy, excitement and reflection. Earlier this week, I attended a dinner with graduating students. It was clear that they were both excited and sad to be leaving business school.
Graduation is a time to reflect and project. It is a time to reflect on how you have spent your time over the past two years—on what you said in your business school application and how that has played out, and on what you wish you had done. It is also a time to think about the people you got to know over your time in school. When again will you have the chance to be in constant contact with a cohort of colleagues who come from such diverse backgrounds?
You are also thinking about what your life will look like once you return to work. You wonder about the practical aspects of where you will live, when you will finish repaying your loans, what your boss will be like, and how quickly you will get promoted. All the things you may be worried about will resolve themselves. You are smart and have gotten further in your career than most. You had a vision for yourself. Don't forget to continue to keep that in front of you.
Spend some time reflecting on what you have learned and how you have grown. Think about what a different person you are now, compared to the person you were two years ago. You've changed, whether you see it or not. Career coaches see the change in many students between years one and two in the MBA program. When you return for reunion in five years, or when people see you at alumni events, they will note the changes. This is all a good thing. When we stop changing, we stop growing.
This is a time to plan. In addition to normal reflecting, it is important to think about the goals you want to set for yourself in your first job out of business school. Think about what you need to do in advance of starting that new role. Are there conversations you need to have with others, and are your contacts organized and current? All that networking you've done in the last two years was not only to help you achieve success in securing a full-time role, but also to expand your own set of resources for once you start working.
Most important, at least for now, enjoy this time. You have worked hard during your MBA. Take time to rejoice, and enjoy your friends and family before the next leg of your life journey begins.
Congratulations to the class of 2012!
Join the discussion on the Bloomberg Businessweek Business School Forum, visit us on Facebook, and follow @BWbschools on Twitter.
Before it's here, it's on the Bloomberg Terminal.
LEARN MORE