ForumWatch: The New GMAT
Francesca Di Meglio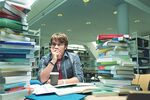 The new GMAT is set to debut on June 5. In the days leading up to its arrival, B-school applicants who are worried about the new integrated reasoning section have been scrambling to take the old test. There was a big spike in the number of people who signed up to take the test before the June 5 launch date. Fear of the unknown and a desire to gain an edge on the competition probably had something to do with the mad dash to take the old exam.
In any event, we're curious about what people think of the new test and how it might change MBA admissions. So we posed these questions to participants of the Bloomberg Businessweek Business School Forums. Share your thoughts by visiting "The New GMAT?" discussion thread.
Editor's Note: This blog post is part of a series about discussions taking place on the Bloomberg Businessweek Business School Forums, where prospective MBA program applicants, current students, and recent alumni trade admissions tips, job-hunting advice, and the occasional barbed comment. We invite you to join these discussions or start one of your own.
Before it's here, it's on the Bloomberg Terminal.
LEARN MORE