The U.S. Economy Slips Below the 'Mendoza Line'
By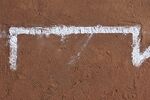 The U.S. jobs machine underperformed even the most pessimistic forecasts in May, adding just 69,000 jobs. The lowest estimate of 87 economists surveyed by Bloomberg was 75,000, with a median of 150,000 and an optimistic top estimate of 195,000. The unemployment rate ticked up to 8.2 percent from 8.1 percent in April.
The worse-than-mediocre job growth is a big blow to the reelection campaign of President Barack Obama, who has been touting the economy's gradual recovery from the worst recession since the Great Depression. Even with the latest job gain, the economy has regained only 3.9 million of the 8.8 million jobs that were lost in the deep recession that ended in June 2009. May's job growth was the smallest increase in a year.
The U.S. economy has "slipped back under the Mendoza line," JPMorgan Chase Chief U.S. Economist Michael Feroli said Thursday, before the jobs report came out but after another discouraging report—the news that the U.S. economy grew at an annual rate of just 1.9 percent in the first quarter. The Mendoza line is baseball lingo that has made the jump into business. It's a reference to Mario Mendoza, a shortstop for Pittsburgh, Seattle, and Texas in the 1970s and 1980s whose batting average (below .200 in five of his nine seasons) has come to stand for the dividing line between mediocrity and badness.
Each of the past three years, job growth started strong and then faded. In 2010 there was a peak in March and April; in 2011 the strongest period was February, March, and April; in 2012 it was January and February, when the economy added well over 200,000 jobs.
Other key stats from the May report:
• The April job growth figure was revised down to 77,000 from an already weak 115,000.
• The unemployment rate for teenagers was 24.6 percent, down from 24.9 percent in April.
• The number of people unemployed 27 weeks or more was 5.4 million, up from 5.1 million in April.
• The civilian labor force participation rate was 63.8 percent, up from 63.6 percent in April.
• Manufacturing employment grew 12,000, vs. a gain of 16,000 in April.
• The average workweek for all employees on private, non-farm payrolls edged down to 34.4 hours, vs. 34.5 hours in April.
• Average hourly earnings for that group were $23.41, vs. $23.38 in April.
Before it's here, it's on the Bloomberg Terminal.
LEARN MORE