The Long Good-Bye: Calling It Quits for B-School
Tami Fassinger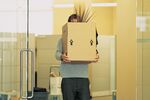 Every year around this time a wave of anxiety ripples through most of the nation's newly admitted business school students: How to depart a job without burning any bridges, and ideally, leaving a positive, lasting impression?
Large corporations that regularly bid farewell to employees going to B-school know the drill well. But other situations aren't so easy. I recently talked to someone who's leaving a 25-person family company. And while he's not related to the owners, it's a small operation where any departure can have an impact on the business. Plus, he'd grown extremely close to everyone involved.
In either case, it's important to leave your current employer on good terms. Here's a list of nine things I tell soon-to-be students to keep in mind as they say good-bye:
Make your boss look good: Your resignation letter should spell out only positive things—the opportunity for business school to fulfill a personal goal, appreciation for specific help or mentoring your boss and colleagues have provided you, and an interest in maintaining contact. You may not realize it, but your boss may be judged—possibly in a negative way—on employee turnover. So do your best to help, not hurt, your manager's reputation. Beyond it being the right thing to do, you want to maximize the chances of a good reference and of being in the "would rehire" category, even if you don't imagine returning to that employer.
Timing is everything: Plan your resignation timing carefully; most employers require either two weeks or four weeks of notice. If you choose a longer horizon, gauge the risks such as being ushered out the door before you are ready to lose income (a standard practice in some companies) and being a lame duck, no longer tasked with key projects and responsibilities. Either way, make the most of your job performance in the last weeks on the job so that you leave on a high note, rather than slip out unnoticed.
Offer to help identify and train your replacement: If that person is available, spend time with your replacement to explain your work. Or present your supervisors with a transition document listing key project updates and tips for your successor. Offer contact information and tell them you'll be available for questions, within reason.
Write your résumé now: Not only are the key functions and the quantifiable results of your job performance top-of-mind, but you can also get buy-in from your manager that your résumé accurately reflects your tenure—for instance, confirming how much you were responsible for in sales. And while it may seem early to think about résumés, you'll need one soon enough for internships or even on-campus recruiting.
Do a quick 360: Ask for feedback from three to five trusted colleagues and your manager. The U.S. Armed Services has a good practice: Ask each person for three specific "Builds" (skills or strengths you should continue to exploit) and three "Improves" (things you need to work on, develop, or minimize). This starts the path to professional self-awareness, which will be so important to your B-school experience.
Get written references now: Do it while your contributions are fresh in the minds of your manager and colleagues. It should not be a "To Whom It May Concern" letter, but a letter/e-mail addressed to you from your boss or other close colleagues, thanking you for specific contributions to the organization. Keep copies for the future.
Tell your network about your future plans: Spread the news to at least 20 people in your network about what you plan to do over the next one to two years. What are your plans post-B-school? What kind of internship project will you need? What will constitute a good lead/introduction for you? How can they help?
Update your social media: But only after you've formally resigned at work! (You don't want your boss to learn about you going to B-school on Facebook or Twitter.) Once everyone has been informed, create a professional voicemail greeting, update your profile information on Facebook, LinkedIn, and Twitter. And remember that whatever content you post should be stuff your grandmother would be proud to see.
Check in with your network: Maintain contact with your network at least at the end of each school term. Share quick summaries of what you're learning. Don't lose that network and don't let them lose interest in your growing skill set.
Join the discussion on the Bloomberg Businessweek Business School Forum, visit us on Facebook, and follow @BWbschools on Twitter.
Before it's here, it's on the Bloomberg Terminal.
LEARN MORE