business
Could Facebook Become the New Coke?
Alexander Chernev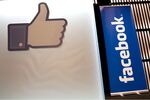 At first glance, Facebook and Coca-Cola could not seem more different. One is a newly minted high-tech company, the other a relatively low-tech company with more than a century-old history. One offers an online service, and the other offers soft drinks and consumer packaged goods. One has been publicly traded for decades, whereas the other completed its IPO less than a month ago.
Yet these entities have at least three things in common. Both have a global customer base nearing a billion customers. Both have become personally relevant to these customers. And, at some point, both have faced crises of public confidence.
For Coca-Cola this occurred in early 1985, when after 99 years of selling Coke—its flagship product—it decided to abandon the original formula in favor of a sweeter-tasting concoction it christened New Coke. Coca-Cola's actions, however, ignited a strong negative reaction from customers and the media. A few months following the launch, Coca-Cola was receiving an average of 8,000 calls per day, in addition to thousands of angry letters (no e-mails in 1985). Consumers were speaking of Coke as an American symbol and as a longtime friend that had suddenly betrayed them. "What Have They Done to My Coke?" read one of the newspaper headlines at the time.
Today, Facebook is experiencing a somewhat similar crisis of confidence. Some of its users feel betrayed by how Facebook is being commercialized. The extensive media coverage surrounding the recent IPO and the disclosures of Facebook's business model made many people realize Facebook is first and foremost a commercial enterprise whose priority is maximizing the value for its shareholders (even though Mark Zuckerberg is the largest shareholder). And while most consumers readily accept that a for-profit business should make money, they see Facebook as being different.
What makes Facebook special? Not unlike Coke, it plays an important role in helping many consumers express their self-identity. People reacted to Coca-Cola's decision to reformulate Coke because they perceived Coke to be "their" product—one that plays an important role in their daily life and in the way they define themselves. Similar to Coke, Facebook has become an integral part of the lives of many of its users and an important means of sharing their individuality with their friends and the world. It is therefore not surprising to witness the reaction of some Facebook users to what they perceive to be a commercialization of part of their identity.
It's somewhat paradoxical that while many companies strive to become such an integral part of our self-image as Coca-Cola and Facebook have, many don't realize that when they achieve this goal, they will be held to a different standard compared with their purely commercial counterparts. Along with the benefits of being a personally relevant brand comes the ancillary responsibility and public scrutiny.
Understanding the burden that comes with being loved (or in this case, "liked") is essential for managing Facebook's relationship with investors and customers and is the key to its future commercial success.
Before it's here, it's on the Bloomberg Terminal.
LEARN MORE