Building a Better Tool to Measure a Company's Social Value
By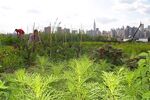 What gets measured gets done. That old saw has informed businesses, investors, and management professors for decades. Sustainability consultant Sara Olsen is a believer in metrics, too. She's spent the past 16 years "mucking about" to develop a way to measure something that's notoriously tricky to measure: how businesses affect our well-being and the environment.
Olsen calls her concept "impact accounting." and she thinks nonprofits, for-profits, foundations—any entity, really—that is trying to bake a social mission into its operations could benefit from it. She says her idea is to "get at what value (in a larger sense than financial only) is being created (or lost) by a given organization—what value for peoples' health, wealth for those other than shareholders, and the environment—and how effectively the organization is generating that value per dollar spent."
If your head is spinning, think of Olsen as an accountant. But rather than keeping track of a company's money, she tracks its social and environmental value. "Not everyone identifies as green or a social justice advocate," says Olsen. "But pretty much everybody also would like to know that their investments are secure. … Increasingly, doing things in a manner that ignores [social responsibility] turns out to be less stable financially and riskier. Sometimes you win big, but at what cost?"
Her San Francisco consulting firm, SVT Group, teaches workshops explaining how her discipline works, and it has created systems for measuring the environmental or social impact of about $2.5 billion worth of private equity, debt, and grants. Since she founded SVT 11 years ago, dozens of businesses and institutional investors have used her services, from startups to community banks to pension funds such as Calpers.
Now she's trying to turn her workshops into an online video course to increase accessibility. To fund the project, she's soliciting $10,000 in donations on crowdfunding site Indiegogo and has raised nearly one-third of the money so far (the campaign wraps up June 15). "We want to do what we can to make impact accounting standard practice worldwide," says Olsen. "If all businesses, and nonprofits, and governments, and the public can see the social and environmental value of a given product or [service], then they'll be able to make more informed decisions about where they want their money and time to go."
Scores of data analysis and rating outfits aim to be the arbiters of sustainability, but Olsen says her framework is different. The existing ratings, she contends, "don't tell us whether the planet or people are better or worse off as a result of this company's or nonprofit's existence."
The value she tracks "can be systematically measured and reported," she says. "Once it is being measured and reported en masse, then deeper and ultimately more informative ratings could be applied using that information. Without it, our view is that many ratings are really too imprecise to drive meaningful investment decisions or meaningful change, and may even be gamed."
Before it's here, it's on the Bloomberg Terminal.
LEARN MORE