Why Would Amazon Become a Virtual Operator? It Already Is One
Kevin Fitchard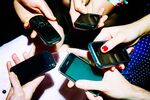 Reports are coming from Japan that Amazon is forming a mobile virtual network operator, or MVNO, an arrangement that would allow it to sell mobile voice and data services under its own brand while riding over another carrier's network. If true, it would be an interesting experiment for Amazon, expanding its mobile business beyond selling devices, apps, and e-books to selling connectivity itself. But I suspect this is nothing more than an experiment.
Nikkei first broke the news Amazon would begin selling prepaid SIM cards with 500 MB of data access over NTT DoCoMo's LTE network, the Verge reported, al though according to PC Magazine, Amazon is denying it has any MVNO plans.
Assuming the initial reports are accurate, you would think Amazon was testing the waters for a big global push into the mobile operator business. But I don't think Amazon is interested in becoming an MVNO, for the simple reason that it already is one.
Amazon has relationships with more than 100 operators all over the world, which deliver its e-books and other content to Kindles via their 3G networks. It's not the traditional MVNO relationship—Amazon charges customers only for the e-book download, not a monthly subscription fee—but it's an MVNO relationship just the same. It also happens to be the MVNO scenario that best fits Amazon's retail business strategy.
Amazon is a product retailer. It wants to sell you books and music, either electronically or through mail order; it wants you to buy apps through the Amazon App Store; and it wants you to buy Kindles so it can in turn sell you more e-books and apps. All its efforts in wireless—including developing its own Android tablet variant for the Fire—have been aimed at furthering that simple goal.
I suppose you could argue that becoming a carrier would support Amazon's retail businesses as well, that providing access is the ideal way of steering customers to its app and content products as well as its new cloud-based services, Drive and Player. But becoming a full-fledged MVNO is a big undertaking, requiring it to set up provisioning, billing, and customer-management infrastructure.
What's more, the economics of being a carrier don't jibe with the economics of being a retailer: In fact, the two are often at cross-purposes. Amazon wants you to buy as many e-books and digital music tracks as possible. It doesn't want you to hold back on your purchases for fear of exceeding your data cap. Conversely, if Amazon gets into the carrier business, it will have to start acting like a carrier. That means maximizing its voice and data revenues. Amazon could except its own services and purchases from its own data caps—letting that traffic ride toll-free over the network—but it's much easier to do so without going through the trouble of becoming a full-bore MVNO.
Amazon could simply extend the shadow MVNO model it currently uses for Kindle e-book downloads to its individual purchases, apps and services—no matter whose devices or networks they run over. Such operators as AT&T and Verizon Wireless are floating the idea that content providers and app developers pay the network carriage charges for their customers' mobile data consumption. This is the exact same arrangement Amazon already uses for the Kindle, and it would be one the retailer could easily extend beyond its e-reader.
And if Amazon wants to pair its future devices—whether a 3G/4G version of the Fire or a forthcoming smartphone—with wireless connectivity, it could do so easily with partnerships. Amazon already resells the major operators' phones, tablets, and service plans. It would be relatively easy for it to start offering the SIM-card-only services of T-Mobile, AT&T, and international operators. If it wanted to get creative, it could start selling the SIM card plans of other MVNOs such as Simple Mobile, TracFone's Straight Talk, or H2O Wireless, which offer steep voice and data discounts over the big four.
If Amazon really feels it has a future as a mobile carrier, independent of its other businesses, more power to it. I would be very curious to see how it would innovate in the market, which could frankly use a competitive kick in the pants, but I doubt that is truly Amazon's ambition. All signs point to Amazon's interests in wireless being ancillary to its primary digital retail mission. Going through the expense and headache of creating a new wireless MVNO merely to bolster your core business is a stupid idea, especially if a lot of people have already done the work for you.
Also from GigaOM:
Mobile Q1: The Fight for Spectrum Goes to Washington; the Tablet Wars Continue (subscription required)
Songkick's Tourbox Is a One-Stop Shop for Live Bands
Intel to Offer 'Free' Wi-Fi in Its Ultrabooks, Tablets
Simple.tv Takes Its Cord Cutting DVR to Kickstarter
Before it's here, it's on the Bloomberg Terminal.
LEARN MORE