Office Upgrade: The Pullout Desk-Bed
by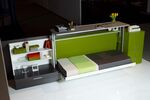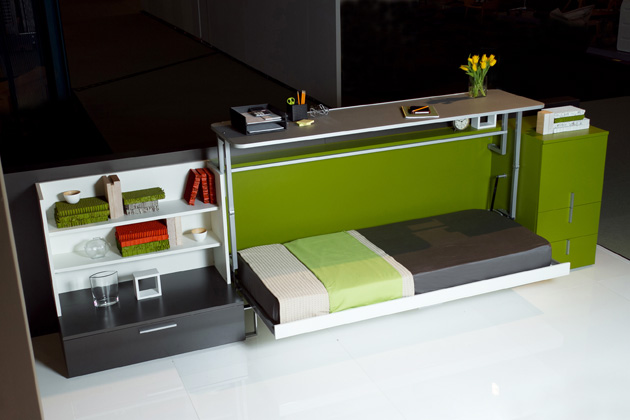 What it is: a desk that transforms into a bed
Cost: $3,250 (does not include mattress)
There are entire ad campaigns devoted to the subject: that 3 p.m. wall every working professional fears. You've already had a few cups of coffee—or a five-hour energy drink—but what you need more than anything is a nap. You don't have a couch like Don Draper. If only you could crawl under your desk and sleep.
This $3,250 desk, by Carugo, Italy furniture designer Clei, offers a cleverly veiled napping station. The surface lifts up as the twin-size bed is pulled down. It's a free-standing unit, so it doesn't have to be attached to a wall, and since the back of the desk is finished, it can also be used as a room divider—assuming you have the corner office.
"That's the whole point of the power nap. You'd need to have your own office, wouldn't you?" says Ron Barth, co-founder and president of importer and distributor Resource Furniture. "Or offices that are liberal, where people would understand taking a nap."
It's the perfect solution for a sleep-deprived broker or lawyer. "Some of these guys work 20 hours a day. I can see a lot of applications," says Barth. Though sleeping in the office really can cut into time at home.
Before it's here, it's on the Bloomberg Terminal.
LEARN MORE