business
Cutting Census Funding Will Hurt Small Business
Scott Shane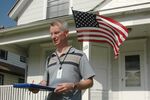 Following several years of attempts to cut federal government data collection, the House of Representatives recently voted to eliminate the American Community Survey (ACS), the U.S. Census Bureau's most comprehensive annual effort, as part of its 2013 appropriations bill. While the Senate is unlikely to pass as extreme a measure, the final law forged in conference will probably weaken the survey.
Doing so is misguided. The ACS is a crucial tool: Academics, businesses, and lawmakers use it to figure out what's happening within our population, interpreting societal shifts, focusing resources, and forging policy. Any reduction is bad, particularly for small business, which often can't afford to pay for data from private services.
It might seem obvious, but it's important to explain how crucial these data are for the business community. First, the data are used to calculate the impact of proposed and existing government policies on business, including the Start-up Act 2.0, the Patient Protection and Affordable Health Care Act, and the identification of economic empowerment zones, which are subject to special incentives for business owners to locate there.
Take, for example, the health reform law, which many small business owners oppose. Because the ACS measures household health insurance coverage, academics and policy makers can use it to show how coverage has changed as a result of the law.
Or consider the Start-up Act 2.0, a measure meant to make it easier for skilled immigrants to work in the U.S. or start businesses, which many venture capitalists and angel investors support. Because the ACS provides data on self-employment by immigrants and the native born, the data can be used to show whether immigrants are more or less likely than the native born to start businesses.
Again, a lack of data is bad for small business owners. Having to make a case for or against public policy without evidence to back it up favors those better connected to lawmakers than they are.
Second, entrepreneurs often use ACS data to make business decisions, such as choosing where to locate retail outlets or which franchise opportunities make the most sense to buy. It can tell them if local demographics support the introduction of particular services or products. While private sources provide alternative data for making these decisions, such products are generally less accurate (because of the high cost of designing proper sampling procedures to obtain accurate information) and more expensive. Therefore, business owners with limited capital would be at a disadvantage in competing with deep-pocketed companies if they need to buy data, instead of getting it free from the Census Bureau.
Third, local economic development officials use the data to figure out which policies best promote growth, including those that might favor or hurt small businesses. Research (PDF) by the Upjohn Institute, for instance, shows how policy makers can use measures from the ACS to make these choices.
The benefits of killing the survey, according to representatives such as Florida Republican Daniel Webster, are saving money and preserving privacy. The survey, which costs $240 million per year to gather data on 3 million people, will cut the federal deficit by 0.01 percent. Congress would have to kill merely a further 7,100 programs of roughly the same size to get rid of the whole gap. Surely, if Congress's goal is deficit reduction, it needs to focus on bigger-ticket items such as defense and Medicare.
As far as the notion that the Census undermines personal privacy, individual responses to Census surveys are kept private and are used only in aggregate. In fact, a Census Bureau employee who identifies a specific individual from the data can be sent to prison for five years. Google could get a much better picture of individuals by matching data compiled from web searches and other information.
Because the Senate has not yet voted on the changes to the ACS proposed by the House, there is still time to prevent such political posturing from sabotaging a useful government service. The Senate will begin debate on its version of the appropriations bill following the Memorial Day break. Urge your legislators to vote to maintain funding for the American Community Survey and to keep its methodology intact. You, your customers, and your suppliers will all benefit from your effort.
Before it's here, it's on the Bloomberg Terminal.
LEARN MORE