business
The Rise of the Occasionally Daily Newspaper
By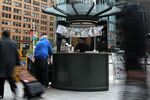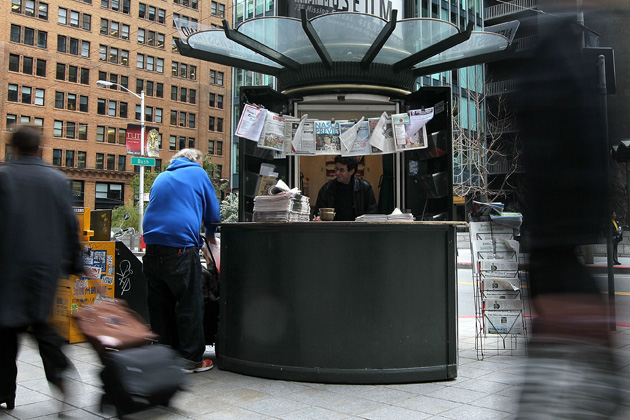 On Thursday, executives at Advance Publications announced that this coming fall they will reinvent the Times-Picayune into a distinctly 21st century kind of news organization: an occasionally daily newspaper. In an item posted on the paper's website, the company announced that as part of a broader reorganization the Times-Picayune will (a) increase its online news-gathering and (b) reduce its print publication schedule to Wednesdays, Fridays, and Sundays only. The news was followed by word that three regional daily newspapers in Alabama also owned by the Newhouse family—the Huntsville Times, the Birmingham News, and the Press-Register—would also adopt the occasionally daily (Wednesday, Friday, Sunday) schedule.
The Newhouse publications aren't the first daily papers to back off from their everyday model in the face of declining revenues. (In March, the Newspaper Association of America announced that total 2011 newspaper advertising revenue, including print and online, totaled $23.9 billion—less than half the 2005 level of $49.4 billion.) In December 2008, the Detroit Media Partnership announced it was reducing home delivery of the Detroit Free Press and the Detroit News from seven days a week to Thursdays, Fridays, and Sundays (the company continues to publish traditional everyday versions of the papers for newsstands).
About a year later, Rich Harshbarger, the vice president for consumer marketing at the Detroit Media Partnership told the American Journalism Review that the new model had resulted in "substantial savings." Detroit News Editor and Publisher Jonathan Wolman said the moves allowed the paper to invest more in its digital operations.
In 2009, the Ann Arbor News in Michigan also reduced its print publishing schedule to Thursdays and Sundays, according to the New York Times. In the months that followed, the model spread elsewhere in the state.
The advantage of the occasionally daily model is that it allows a newspaper to hang onto upwards of 80 percent of its print advertising revenue (Sundays and, to a lesser extent, Fridays being the biggest days) while significantly reducing printing and distribution costs, writes industry analyst Ken Doctor. And while publishers talk about beefing up online news coverage, newsrooms have been shrinking since the advent of online outlets. In April, an American Society of News Editors survey revealed that newspapers now employ 40,600 editors and reporters, down from a high of 56,900 in 1990.
It's a state of limbo entered into out of necessity while newspapers try to hang on long enough for a viable, all-digital future to emerge.
There are risks. "Big worry: Breaking the daily habit makes newspaper companies far less essential far more quickly," writes Doctor.
Before it's here, it's on the Bloomberg Terminal.
LEARN MORE