Common Sense and Cold Water for a Frustrated Inventor
by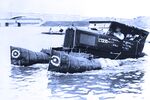 I've been beating the bushes with a never-seen-before patented unique thingamabob. I have a demonstration video and proven retail markup of more than 200 percent, but I can't go to a trade show due to a disability, and I don't have money for a display. I expect to sell hundreds of millions, but I've been trying for a year and can't seem to get the product out. I'm getting fed up and could use some advice. —B.E., Greensburg, Pa.
Rejection is the toughest part of being an inventor, but it goes with the territory. "Only a small percentage of patents turn into money-making, viable products," says Steve Greenberg, a product development consultant with The Innovation Insider in Miami and co-host of Food Network's Invention Hunters. "There's no magic spell you can use to get companies to buy your product."
If you haven't done so already, find some appropriate retailers and provide them with your product on consignment. Set a time frame, assess customers' reactions, and then tally sales. Another idea is to send out samples—not to friends and family but to unbiased acquaintances—and follow up a few weeks later to get their opinions. Not only will you learn a lot about how viable your product is, but if you do have success, it will help you make a case to buyers, partners, and investors, says Phil Baker, president of Techsperts in Solana Beach, Calif.
Let's say your consignment sales are promising and people who don't owe you any loyalty say your thingamabob is a winner. Get cracking on social media, join your local inventors' association, and get some entrepreneurship counseling from an outfit such as Score.org, says Nancy Tedeschi, an invention consultant and inventor of the SnapIt Screw. "I was rejected by some of the major retailers out there a year ago, and I wanted to quit," she says. "One year later and I have managed to get my product on the shelves of major retailers."
A year may be too early to call it quits on your goal. "The average time frame [to bring a new product to market] is three to five years," Tedeschi says. Along with interacting with inventors online and in person, she recommends touching base with your chamber of commerce and your city or county's economic development office. And don't forget local business students: "I managed to find a great resource in the universities—they all have marketing departments where the professors love to assign local projects to the students," she says.
Upload your video to YouTube if it is not there yet and send the video to companies that sell similar products, along with some samples. Warren Haussler, president of Keck-Craig product design in Pasadena, Calif., suggests approaching companies that sell a broad range of household gadgets. They are often on the lookout for new utilitarian items to add to their product lines, he notes.
Another possibility is marketing it as an advertising vehicle, says William B. Simon, vice president of the Center for Emerging Technologies, a nonprofit business incubator in St. Louis. "People who want name recognition could imprint them and give them away," he says.
A couple of cautions: Scam artists target inventors with flattery and empty promises. Do not pay large sums up front to anyone claiming he can make your product a success; you're the only one who can do that. And get real about your product's chances, particularly if it does not sell well on consignment. Your expectations are probably inflated, particularly in estimating that you'll sell "hundreds of millions" of gadgets. "Very few products ever sell in these numbers, and saying such things just undermines your credibility," Baker says.
Before it's here, it's on the Bloomberg Terminal.
LEARN MORE