Chia Seeds, Wall Street's Stimulant of Choice
Forget Adderall. Traders now pop chia seeds to stay focused and energized
By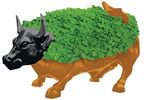 Christine Kenney, a triathlete who works the equity capital markets execution desk at Citigroup in Manhattan, starts every morning at work with a bowl of low-fat yogurt, honey, and a heap of chia seeds. Throughout the day she subsists on chia snack bars. "It's better for my job because I'm not supposed to be off the desk very much," she says, noting how she's gotten most of the co-workers from her desk hooked on the seeds. "There's other seeds out there that are nutritious, but this is the best. It's the alpha seed."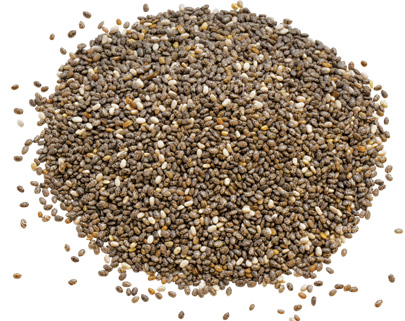 Among Wall Street's trading desks and bullpens, chia seeds are becoming the stimulant of choice. Healthier than coffee, cheaper (and obviously more legal) than cocaine, and less juvenile than a 5-hour Energy drink, chia has undergone a total metamorphosis from 1980s punchline (Chia Pet's "ch-ch-ch-chia" jingle still haunts Gen Xers) to superfood.
Credit for chia's second coming belongs partly to the 2009 bestselling book Born to Run by Christopher McDougall, about a remote Mexican tribe of marathon-running Tarahumara Indians who have been bullish on chia since Aztec days—eating it ground, mixed into drinks, or raw. After reading it, Dan Gluck and Nick Morris, a manager and trader at a New York hedge fund, began supplementing their post-workout breakfasts with chia seeds, rich in protein, fiber, and omega-3 fatty acids. They spread the chia gospel to friends in finance and soon had a following. In 2011 they launched Health Warrior, which markets chia seeds and snack bars boasting chia's purported benefits, from sustained energy to enhanced focus and better digestion.
While research on those benefits is relatively sparse, Wall Street chia heads aren't waiting for further studies. "Instead of snacking on the trading desk, I will make a chia smoothie or grab one of their Health Warrior Chia Bars," says Jason Feinberg, managing director of U.S. equity trading at Barclays Capital. Shane Emmett, Health Warrior's chief executive officer, says an investment bank and a hedge fund have begun buying in bulk. "I'm sure the 'warrior' speaks a little bit to the aggressive nature of folks on the Street," he says.
Before it's here, it's on the Bloomberg Terminal.
LEARN MORE