Washington Takes Aim at the Hottest Debit Card Around
By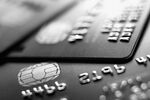 Prepaid debit cards have become the fastest-growing payment method in the country. For the unbanked and people with bad credit, the cards are a convenient way to hold onto funds without having to hoard cash. Now the federal government is stepping in to make sure those funds stay in customers' wallets and don't get swallowed up by hidden fees. Richard Cordray, director of the Consumer Financial Protection Bureau, announced on Wednesday that his agency plans to regulate the card companies. "Consumers need, and deserve, products that are safe and whose costs and risks are clear upfront," Cordray said.
Seven million prepaid debit cards are in circulation today, double the number three years ago. They're popular among workers at government agencies—and many use them like direct deposit, with employers adding money to the plastic instead of issuing paychecks. Mercator Advisory Group, a research firm in Maynard, Mass., expects that by 2014, U.S. consumers and employers will have put $167 billion on the cards.
The popularity of the cards is now attracting scrutiny from Congress and the CFPB, which points out that the deposits aren't as protected as they would be in a traditional checking account. For one thing, prepaid debit-card companies aren't required to send their users a statement, which makes it harder to keep track of your money—or the fees you're being charged. And there can be dozens of those. Among them: dormancy fees (for not using the card in a certain time period); service fees (for calling customer service); statement fees, and various late charges.
Prepaid debit-card companies aren't bound by all the federal laws governing traditional retail banks either. The companies don't have to investigate fraud complaints within 45 days, for example, or recredit customers' accounts within 20 days if errors are found. They're also not required to alert consumers about how much they've lost if the card is stolen.
Cordray said Wednesday that his agency is just beginning to come up with its regulations. Consumer and industry groups have 60 days to weigh in.
Before it's here, it's on the Bloomberg Terminal.
LEARN MORE