Résumés, Job Interviews, and Little White Lies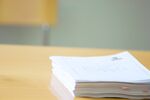 A guest post from Roxanne Hori, associate dean of corporate partnerships at Northwestern University's Kellogg School of Management. Hori has more than 16 years' experience counseling MBA students on careers as head of Kellogg's Career Management Center.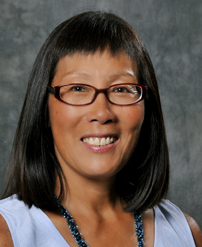 A little white lie. No one will ever know. How many times have we been tempted to embellish or stretch the truth a bit in an interview or on our résumé? You think, what are the chances I'll get caught? Slim to none? What will happen once I get the job? If they find out once I'm working, it won't matter, as I'll be doing such a great job for the company…
Well, think again. Recent news about Yahoo's former chief executive, Scott Thompson, points out that in less than six months on the job he was discovered to have misrepresented himself by stating that he had graduated with a degree in computer science. The degree he received was in accounting.
When students come to the career center for coaching, most are quite wary of overstating anything on their résumé. They are aware this is not a good thing to do, regardless of the temptation to try to give oneself a bit of an edge in the competitive recruiting games. Career coaches emphasize the need for truth in advertising on your résumé as well as in the interview. A lesson learned from the recent flap at Yahoo is that, regardless of your level in an organization, you need to present yourself in a truthful fashion.
That is not to say you shouldn't also put yourself in the best light possible. Be sure you are highlighting the right skills and attributes for the job for which you are applying. Given today's world of tracking systems that look for key words in a résumé, it is critical to consciously pepper your résumé with the right descriptors without misrepresenting yourself.
The interview is another place where candidates sometimes fall into the trap of embellishing the results or their role in an activity or project. You're trying your hardest to impress the interviewer, and it is a job you really want. You state something that is partially true, but not 100 percent. You indicate that you were the leader or savior of something when in fact you were a very active member of the team that solved the problem.
The mantra I suggest job seekers abide by is that it is a very small world. You never know who knows whom. I have seen surprised faces when interviewing someone, and it comes out that I know someone they worked with from some other part of my life. You did not give the person as a reference, but informal reference checking happens all the time. (More on this in a future blog post.) Be thoughtful in the interview. Pause before you answer to make sure you've quickly gathered your thoughts before responding to the question. Fight the impulse to embellish. Remember, there is a fine line between selling yourself and not telling the truth.
Join the discussion on the Bloomberg Businessweek Business School Forum, visit us on Facebook, and follow @BWbschools on Twitter.
Before it's here, it's on the Bloomberg Terminal.
LEARN MORE