B-School Twitter Roundup
Alison Damast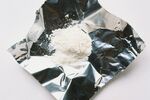 This week's Twitter roundup of happenings in the business school world includes record-breaking female enrollment at one MBA program, a sports journalist who gets an MBA to get an edge, and several new B-school competitions.
Alan Trubow, a sports reporter for the Austin American-Statesman and a recent graduate of the Evening MBA Program at the University of Texas at Austin's McCombs School of Business, reflects on why he thinks an MBA is valuable for a journalist (@UTexasMcCombs, 5/16).
Yongtao Guan, a professor of management at the University of Miami School of Business Administration, is awarded a $350,000 National Institutes of Health grant to analyze cocaine abuse patterns before, during, and after treatment (@UMiamiBusiness, 5/17).
University of California, Los Angeles's Anderson School of Management and TED join to host the the school's first annual TED Case Challenge, which asks MBA students to come up with research and analysis that advances ideas from this year's TED conference (@uclaanderson, 5/18).
Christian Beck and Jamie Saxton, students at the University of Rochester's Simon Graduate School of Business, win the first IBM Watson case competition for their proposal on crisis and disaster management (@SimonSchool, 5/18).
Kajal Sanghrajka, a Columbia Business School student, launches a vintage eyewear business with the help of the school's Greenhouse program, which gives support to aspiring entrepreneurs (@Columbia_Biz, 5/18).
Garth Saloner, dean at the Stanford Graduate School of Business, interviews Tony Blair, former U.K. prime minister, about his work with the African Governance Initiative (@saloner, 5/18).
More than 80 percent of the women who received admission offers from the Accelerated MBA program at Cornell University's Johnson Graduate School of Management accepted. The incoming class will have the largest proportion of women in the program's 20-year history (@JohnsonSchool, 5/18).
Babson College's Olin Graduate School of Business teams up with the U.S. Peace Corps to provide financial assistance to recently returned volunteers and to give them opportunities to intern in underserved American communities (@Raghu_Babson, 5/18).
Saloni Doshi and Chelsez Katz, MBA students at Northwestern University's Kellogg School of Management, win the school's first-ever Social Entrepreneurship Award. The $80,000 prize will help them develop their plan to bring healthy food to low-income communities (@KelloggSchool, 5/18).
ESADE awards more than 280 scholarships to law and business students this year, up nearly 50 percent from last year (@ESADE. 5/21).
Before it's here, it's on the Bloomberg Terminal.
LEARN MORE