business
Why Corporate Ethics Statements Don't Work
By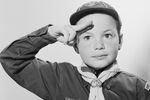 Is it time to throw in the towel, in light of Wal-Mart's latest round of troubles, and acknowledge that corporate Ethics Statements are expensive wastes of time at best, and cynical nods to a mythical culture of ethical behavior in business—one that doesn't exist in the real world—at worst?
The world's largest retailer acknowledged in a recent regulatory filing that its own internal investigation into the allegations of bribery is widening beyond its Mexico subsidiary. The company also confirmed that both the SEC and the Justice Department are conducting investigations. Unfortunately, Wal-Mart is only the latest in a depressing run of corporate bad-behavior stories.
Every company of any size introduced an Ethics Statement a decade or more ago. In too many cases, they're just words buried deep on the company website. Organizational culture comes from the top, and it's the responsibility of the chief executive to make it clear in every interaction that the only acceptable behaviors are ones that stick to the straight edge of ethical business practice. In my experience as a corporate HR executive, that message comes less from the formal statements and policies published internally than in the day-to-day, hallway-and-water-cooler conversations that move the business forward.
Most of us in corporate America are so steeped in the "win at any cost" mindset. We've grown up in the culture of competing to win, taking no prisoners, and making the bold move, no matter where it sits on the ethical borderline. Many of us have had our knuckles rapped for being insufficiently risk-taking or for holding the line on ethical issues.
The hardest thing I know for a corporate salaryman (or woman) to do is to tell the boss when she or he is wrong. Writing the formal Ethics Statement is the easy part. Listening to employees, calling attention to squirrelly practices, and sounding the alarm when the company is ethically off-kilter are the hard things to do. We should be making those easy and risk-free, not terrifying and career-ending. If companies are interested in shifting the ethical culture rather than publishing more policies for employees to ignore, Ethics Officers can turn their attention to the cultural shift needed to instill a truth-telling culture. The sooner they begin that effort, the better.
Before it's here, it's on the Bloomberg Terminal.
LEARN MORE