pursuits
The DeLorean Is Back—This Time as a Bike
By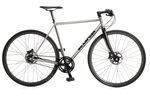 For DeLorean enthusiasts who are excited that the cars are coming back but disheartened at the estimated $90,000 price tag, there is a silver—er, stainless steel—lining. Marc Moore, a bicycle maker, has teamed up with Stephen Wynne, president of the new, Texas-based incarnation of DeLorean Motor—which plans next year to release electric versions of the iconic, gull-winged sedans from the 1980s—to introduce the DeLorean Bicycle.
When Wynne was first approached about the idea, he was skeptical. "I basically, said, 'Yeah, I'm interested, but I don't want to do a $5,000 bike that's really a $200 Asian bike with a badge on it," he says, "which you customarily see from other brands." Wynne was quickly persuaded, however, that expanding the DeLorean name from four-wheels to two wouldn't be a shameless, superficial exercise in branding. This is because the bike and the car share a core strand of DNA: the stainless steel body.
"They said, 'No, we want to do a stainless steel bike because stainless steel is the new cool, if you're into bikes,'" he says. "It's sort of taken over from carbon fiber."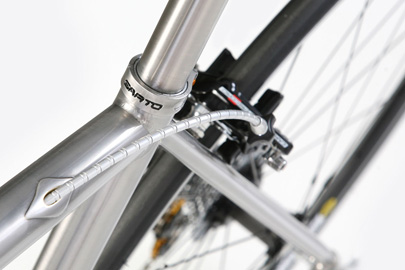 The DeLorean Bicycle's first model, the "Anyday," is an 11-speed bike with "luminescent" coated wheels that "appear to turn on" when lights shine on them. The bike retails for $5,495, which may seem a bit high. Like its ancestor, though, the bike will be pitched as an acquired taste. "It's a bicycle that bike aficionados can look at and say, 'Yes, that's cool, and it's got all of the right equipment on it,'" says Wynne.
Fans of Back to the Future might be underwhelmed, however, as the bike will lack some key equipment—namely, an engine that could propel the rider to speeds up to a time-travel-enabling 88 mph. "It can go as fast as you can pedal," says Wynne. "Maybe there's a pedal-per-minute '88' feature that we can factor in there."
Before it's here, it's on the Bloomberg Terminal.
LEARN MORE