Will Facebook Adapt to Mobile or Will Mobile Adapt to Facebook?
Kevin Fitchard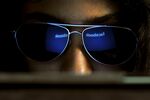 We all know Facebook needs to become a force in mobile advertising, but just how much of a force? If Facebook were to replicate the success of its desktop ad business on mobile, it would account for a healthy chunk of the entire world's current mobile ad spending. And if it sticks with its planned approach to mobile ads, it will need to create a whole new mobile advertising sector from scratch.
If Facebook's future is mobile, it may not be enough for it merely to secure a piece of the mobile ad market: It might need to make the mobile ad industry figure out how to work with Facebook.
Berg Insight calculated that global spending on mobile advertising was $3.4 billion in 2010. And while it's growing at rate of 37 percent per year, Facebook's total revenue in 2011 was $3.7 billion, of which $3.1 billion came from ads. Meanwhile, more than half of its 845 million monthly active users accessed the social network through mobile apps or its mobile website, both of which sport no ads.
Of course, most customers are using both platforms, not one or the other, so Facebook doesn't need to build a $3 billion mobile ad business overnight. But even if Facebook were to replicate a fraction of its Web-based ad business on mobile, it would account for a large portion of the money currently being spent on mobile ads.
Facebook isn't losing money on mobile today. Far from it. EMarketer principal analyst Noah Elkin points out that 90 percent of Facebook's customers are crossing between platforms, meaning they're generating ad revenue one way or another. They may not see any ads when they're accessing the network from their phones, but they're certainly seeing them when they log in from their Web browsers. One of the reasons those customers remain active and loyal to Facebook is they have the flexibility to network socially from anywhere, so you could argue that mobile drives more ad views, not fewer.
It's the remaining 10 percent, or 83 million users, that Facebook is worried about, Elkin says. Facebook doesn't make a dime in ad sales off them, and while they may be a small segment of Facebook's customers now, they're its fastest-growing segment, as they are coming from developing markets where Facebook's future growth lies.
"The big concern is the mobile-only audience is growing faster than the multichannel or desktop-only audience," says Elkin. "The long-term concern is that the mobile-only audience will come to dominate the social network."
Facebook's answer isn't the display or search advertising responsible for the lion's share of the mobile ad market today but the sponsored story, which it only recently introduced on the desktop interface and now plans to move to mobile. The format is so nascent it's not even really factoring into eMarketer's current ad spending figures for traditional online spending, to say nothing of mobile.
Elkin says the format is promising not only because Facebook can use it to tailor ad content specifically to its users' interests—which it knows a lot about—but also because it could factor in location and presence data unique to mobile. That means more value for advertisers and more revenue per ad. Ultimately that could overcome the limitations of mobile, where a small screen gets cluttered pretty easily. But it's also an untried advertising format, and as my colleague Mathew Ingram points out, not even Facebook is convinced sponsored stories will work.
"If Facebook is successful, one of the impacts will be that it will grow mobile advertising overall," says Elkin. Google, Apple, and Millennial Marketing wouldn't stop growing in the mobile ad space, but Facebook's mobile ad revenue would be additive. In fact, one of the reasons eMarketer is projecting such huge growth in U.S. mobile advertising—from $1.45 billion in 2011 to $10.8 billion in 2016—is because it projects Facebook will precipitate a surge in new ads starting in 2014. If Facebook flops, eMarketer will have to revisit its growth numbers, Elkin says.
Facebook faces some daunting tasks. It can't just build a mobile ad business. It has to build the mother of all mobile ad businesses. And it has to do so with an ad format that's still unproven.
Ultimately, its entrenched customers will cut Facebook some slack. They might gripe about ads crowding the limited real estate of their phones, but they're not likely to abandon Facebook, considering how much of their online lives are embodied in the social network. But then again, those aren't the customers Facebook is losing money on.
It's the mobile-only users just discovering Facebook in India and other far-flung countries across the globe whom the company needs to please. For many of them, their first and only experiences with Facebook will be through mobile phones. If that experience isn't engaging (and as my colleague Kevin Tofel writes, the Facebook mobile app experience is often subpar), customers may abandon the social network entirely.
Also from GigaOM:
Facebook's IPO Filing: Ideas and Implications (subscription required)
Foodspotting Moves to Ensure You Don't Need Yelp's App
Why Plastic Logic Failed—Despite the E-book Boom
A New Way to Make Six Figures on the Web: Teaching
Ten Things to Know About Tech Startups in Brazil
Before it's here, it's on the Bloomberg Terminal.
LEARN MORE