Why Warren Buffett Really Likes Newspapers
By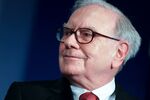 When Warren Buffett announced that his company, Berkshire Hathaway, was buying 63 newspapers from Media General on May 17, he issued a soaring statement about his belief in a beaten-down industry.
"In towns and cities where there is a strong sense of community, there is no more important institution than the local paper," Buffett said. "The many locales serviced by the newspapers we are acquiring fall firmly in this mold, and we are delighted they have found a permanent home with Berkshire Hathaway."
Many see the deal as a rare expression of faith by an important investor in an industry that Wall Street has shunned. "It's obvious … that this is a statement that local newspapers are going to be around for a while," veteran newspaper industry analyst Ed Atorino of Benchmark told the Richmond Times-Dispatch, a Media General paper.
It's true that Buffett is a newspaper fan. Berkshire Hathaway already owns the Buffalo News and a stake in the Washington Post. It also startled some observers with its purchase last December of the Omaha World-Herald, Buffett's hometown broadsheet.
Yet it's also important to look at the price Berkshire is paying for the Media General papers. As recently as six years ago, newspaper companies sold for more than 9 times Ebitda (earnings before interest, taxes, depreciation, and amortization). Bank of America Merrill Lynch's Stephen Weiss writes today that Buffett's company paid around 4 times Ebitda for the Media General assets.
At that low price, Berkshire Hathaway could make a nice return on its money. As the Wall Street Journal reported earlier this month, it has done surprisingly well since purchasing the debt last November of Lee Enterprises, another troubled newspaper publisher, from Goldman Sachs.
Buffett may have a soft spot for newspapers. But when it comes to investing, he's no sentimentalist.