Is Now the Right Time for an MBA?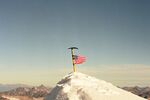 A guest post from Rose Martinelli, formerly the longtime admissions director at the University of Chicago's Booth School of Business, where she wrote a popular admissions blog, The Rose Report.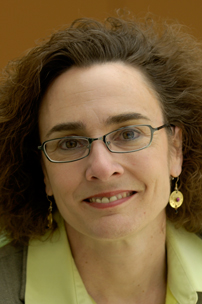 As we continue our discussion regarding career transitions, it's time to consider timing: When should you pursue an MBA?
Let's first take a look at the definition of an MBA. It is a professional degree that teaches people how to manage resources (people, finances, organizations) in the context of providing goods or services. In many respects, it's a finishing degree that depends on students leveraging prior work experience in the classroom to deepen learning.
With the many program formats—full-time, part-time, executive MBA—the flexibility to pursue the degree at various stages of your career is readily available. There is no right or wrong time to pursue an MBA, just a range of things to think about as you make your decision.
So here are a few things to consider from my perspective as a former admissions dean. For candidates considering an MBA early in their careers, it's important to have some level of work experience in order to capitalize on the learning experience, as well as career opportunities. Second, it is an expensive degree, so having a sense of direction will play a role in getting all that you can out of the investment. You want to make sure you make the most of the experience.
Third, the number of openings in MBA programs that take candidates directly from college, or those with less than two years of experience, is limited, while prospective student demand is high. You will need to be a very competitive applicant in order to make the cut. That means a great academic record, high test scores, leadership experience, and either an internship or entrepreneurial experience.
Once you cross the threshold of a few years' experience, the timing decision relies more heavily on what you hope the MBA will help you achieve, both as a learning experience and professionally. Return on the investment will be a factor to consider, especially for students pursuing full-time MBA programs in which they will be forgoing wages for a period of time.
Most students in full-time programs have three to nine years of experience. Since the career search process will be important for most students, it is important to keep in mind that the MBA search process—along with that by companies recruiting MBAs—focuses on students whose experience falls within this range. If you have more or less experience than this, the standard career opportunities available to MBAs may not suit your needs. That means you will need to play a more active role in identifying opportunities appropriate at this stage in your career.
Regardless of the timing you choose, your ability to answer "why now?" from a variety of perspectives will be an important consideration in the application evaluation process. Is this the right time? The only person who can answer that question is you.
Join the discussion on the Bloomberg Businessweek Business School Forum, visit us on Facebook, and follow @BWbschools on Twitter.
Before it's here, it's on the Bloomberg Terminal.
LEARN MORE