B-School Twitter Roundup
Alison Damast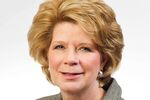 This week's Twitter roundup of happenings in the business school world includes a student who wrote her dissertation on the popular Internet meme "LolCats," an MBA alum who has become New York's first recycling commissioner, and a finance student who graduated and set a baseball record in one fell swoop.
Ron Gonen, a Columbia Business School MBA alum and adjunct professor at the school, becomes New York's first-ever deputy commissioner for recycling and sustainability (@Columbia_Biz, 5/4).
The University of Chicago Booth School of Business's 60th annual management conference takes a look at the future of transportation (@BoothThinking, 5/10).
Kate Miltner, a student at the London School of Economics, writes her master's dissertation on LolCat humor (@HuffPostCollege, 5/10).
Kathy "Kat" Schwaig is tapped as dean of Kennesaw State University's Coles College of Business after she served as interim dean for nearly two years (@ColesCollege, 5/10).
Chief Executive Officer Jose Mas of the utility infrastructure company MasTec, an alum of the University of Miami's School of Business Administration, was featured last week on Undercover Boss, a CBS reality show (@UMiamiBusiness, 5/11).
Citigroup CEO Vikram Pandit speaks to a group of students from the Stanford Graduate School of Business about what it takes to excel in the business world (@StanfordBiz, 5/11).
Rich Lyons, dean of University of California, Berkeley's Haas School of Business, says the school has raised about half the funds needed for its new building (@richlyons, 5/11).
Finance major and baseball pitcher Ross Stripling scores a productive weekend, graduating from Texas A&M's Mays Business School and throwing the 11th no-hitter in the school's history, all in the course of a single day (@maysbusiness, 5/12).
KeyCorp CEO Beth Mooney, an MBA alum of Southern Methodist University's Cox School of Business and the first female CEO of a major publicly traded U.S. bank, is ranked as one of the top 10 female CEOs by Fortune magazine (@SMUCox, 5/14).
A group of MBA students at Thunderbird School of Global Management visit the Navajo Nation in Arizona while doing research for a business of health-care project (@Thunderbird, 5/14).
Before it's here, it's on the Bloomberg Terminal.
LEARN MORE