Private Equity's David vs. Goliath Problem
By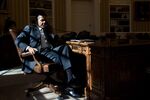 This morning, the moment everyone in politics knew was coming finally arrived. The Obama reelection campaign released an ad attacking Mitt Romney's tenure at Bain Capital and casting the presumptive GOP nominee as a heartless, rapacious, sinister figure of greed. The ad is strikingly similar to the attack film Newt Gingrich launched in January: It centers on a group of embittered steelworkers from GST Steel in Kansas City who were laid off after Bain acquired the company and eventually shut it down. These protagonists share their tales of woe and blame Romney and Bain as shots of forlorn workers and abandoned factories fly by. Here's the two-minute version of the ad (there's also a six-minute version):
This portrayal is going to get plenty of attention. To amplify the ad's message, the Obama campaign held a conference call with political reporters (and two workers featured in the film). The campaign will spend $25 million on advertising over the next few weeks and plans to focus on Bain and private equity for roughly that long. Part of the strategy, per NBC's First Read team, is to define Romney before Memorial Day, when many voters tune out for the summer.
Obviously, Romney isn't the only person who stands to be damaged by this campaign, because it's impossible to separate attacks on Romney's private equity career from attacks on private equity generally. That means one byproduct of the presidential campaign is that many Americans are going to get a very negative view of the industry. And yet, despite the popular image of private equity managers as wealth plutocrats, the industry is at a considerable financial disadvantage when it comes to defending itself. It can't possibly hope to match the level of spending of a presidential reelection campaign—it has a David and Goliath problem.
The industry itself is not unaware of this. Recently, its Washington trade group, the Private Equity Growth Capital Council, launched an education and outreach campaign to blunt the force of negative ads like Obama's and preserve the industry's reputation to the extent that it can, especially with the media and policy makers. In fact, just last Thursday the group unveiled an educational "white board" ad that seeks to explain what private equity does and why it's not the unmitigated force for evil that some Democrats (and such Republicans as Newt Gingrich and Rick Perry) have implied. Here's the ad:
Taken on its own, this is a useful, if slightly complicated, rebuttal to private equity's recent campaign portrayal. But there isn't a $1 billion presidential campaign pushing this video, so only a tiny fraction of the people exposed to Obama's ads will also be exposed to this one. Hoping to quantify this David-Goliath problem, I asked PEGCC how large its ad buy was and where it would run. Ken Spain, the group's vice president for public affairs and communications, said the ad was designed to educate "key audiences such as those in the media and policy makers to ensure they understand that private equity has pumped hundreds of billions of dollars into the U.S. economy, supporting and strengthening tens of thousands of businesses in all 50 states." But he wouldn't reveal anything about the size of the ad buy—and that reveals plenty about how badly the industry is probably being outspent.
Before it's here, it's on the Bloomberg Terminal.
LEARN MORE