business
Make vs. Buy Is Not the Question to Ask
Paul Leinwand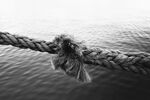 When Delta Air Lines announced it would acquire a refinery to ensure a steady supply of fuel and ideally achieve greater cost control, it raised anew the debate about vertical integration: Is it a smart strategy, or not? This is not, however, the question executives should be asking.
The decision to integrate vertically has been a big focus of management throughout history: Will it save me money? Do I need to "control" this activity? While there have been surprising moves (think Google's 2011 acquisition of Motorola Mobility), at the end of the day most companies' success or failure hasn't hinged on these decisions.
What does make a difference is identifying the two or three things that truly make your company distinct, focusing relentlessly on building those capabilities and letting that focus guide the decision to make or buy. These are the first questions of strategy—the ones that define a company and inform many decisions, including vertical integration.
Look at Apple. Ten years ago it owned plants and manufactured its own chips, screens, and other hardware parts. It controlled its supply chain, but best-in-class manufacturing wasn't—and isn't—what makes Apple great. It creates real value over other personal technology providers by putting all those parts together in a beautiful, unique way. By zeroing in on this core capability, the "make vs. buy" decision was easy for Apple. It now leaves the business of manufacturing components (and in fact innovating) to others.
Where Apple stayed integrated, however, was in retail stores and of course iTunes. This decision leveraged customer experience, thus helping drive real value.
Decisions such as vertical integration can't be made in a vacuum. A strategy is smart if it helps expand and enhance the things that differentiate a company from its competitors. What executives should be asking—and answering—before all else is: "What really makes us great?" This is the question that should guide Delta regarding what goes on its agenda today.
Before it's here, it's on the Bloomberg Terminal.
LEARN MORE