How 'Diversity Fatigue' Undermines Business Growth
By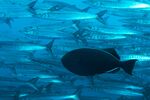 Recent research shows that companies with diverse leadership perform better, on both equity returns and earnings margins, than their nondiverse counterparts. Although the findings come from research on publicly traded companies, the same principle applies to private companies, says Shirley Engelmeier, chief executive of 11-employee consulting firm InclusionINC in Minneapolis and author of the new book, Inclusion: The New Competitive Business Advantage. She believes that intentionally building a diverse team is crucial for small ventures seeking to expand and sustain growth. I spoke to Engelmeier recently about how diversity initiatives have changed and what small employers can do to retool their hiring strategy. Edited excerpts of our conversation follow.
A new McKinsey report shows that U.S. companies with the highest executive-board diversity had returns on equity 95 percent higher and earnings margins 58 percent higher, on average, than those with the least executive diversity. How does this kind of bottom-line analysis affect the push to increase workplace diversity?
Women and people of color are not yet at parity when it comes to leadership positions in business, yet at the time we should care more than ever about race and gender, diversity fatigue has set in. We've been at this for two decades. I find that, more and more, if this isn't mission-critical for business and can't be linked to bottom-line issues such as productivity, engagement, and innovation, the C-suite doesn't care about it.
When we did diversity training and recruiting in the 1990s, it was more about affirmative action and being "the right thing to do." Those efforts really didn't hit the mark, because it was too theoretical and wasn't strategic. Now we talk about inclusion and how that links to innovation. You're not hiring a woman or a person of color and patting them on the head saying, "we're doing this for you." You're doing it because you want the best talent.
Small businesses are often started by groups of friends or relatives. That means their leaders tend to look and think alike. Why should entrepreneurs move outside their affinity groups to diversify their organizations?
I think the key for small business is to look at what their growth strategy is, what they are trying to accomplish, and what kinds of viewpoints they need to achieve that. By 2015, Hispanics will account for 9.9 percent of all U.S. buying power. If you're selling a product to that rapidly growing group, how do you expect to do that unless you have that presence and thought process on your team?
The reason for bringing other kinds of people into your company is to get out of your comfort zone and find out what other people are thinking. And by the way, the concept of diversity should include age, personality, and perspective. You might have a team of all white men that is diverse in terms of personality.
How have you pursued this goal in your own business?
Because this is what we do, we consciously look at the filter we use for hiring to make sure we get diversity, but I think we're atypical for a small business. What I did learn the hard way was that I initially hired employees who all came from my industry, but because they had worked for large companies, they didn't have the rigor of entrepreneurship. Small business is really tough, things change quickly, and innovation happens constantly. You have to find employees who are on track with the entrepreneurial perspective, even if they might not know your industry specifically. Look at core competency and hire people who can learn quickly.
You emphasize inclusion and innovation in your new book. How do you achieve those goals in your company?
What drives innovation is sharing with your employees what you want your company to do. Ask for their input, truly listen to what they're saying, and value different points of view. Even if an idea doesn't fit, don't roll your eyes: Express appreciation and give honest feedback on why it doesn't make sense for now but could be captured in the next project. In a small business, if you don't have an ego-driven owner or a hierarchical structure, innovative ideas will be a natural flow of how work gets done.
Your book talks about incorporating Gen Y employees, individuals now in their teens up to age 30, into organizations dominated by Baby Boom and Gen X leaders. What are the issues there?
Gen Y represents nearly a quarter of the American workforce today and will be more than half by 2020. They are more technically competent and more comfortable with different ethnic and racial groups. They often are overtly ambitious, which can be a problem for their older employers, who worry about whether they are paying their dues.
My youngest employee is 26, and she's technically brilliant. I want her replacing me on the technology parts of my business as soon as possible. I think Baby Boomers and Gen Xers should create ways to keep that kind of brilliance within their organizations by valuing them and being willing to hear their ideas.