ForumWatch: 'Enhancing' Your Résumé
Francesca Di Meglio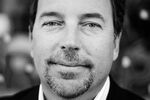 Gregory Probert, the COO of the nutritional and weight loss supplement maker Herbalife, resigned in 2008 after he lied about having an MBA from California State University, Los Angeles. At Yahoo!, CEO Scott Thompson is stepping down, and a board shakeup is in the works, after the disclosure that Thompson claimed to have a degree in computer science that he never received. Clearly, taking credit for a nonexistent degree is going too far, but many people fudge items on their résumés or exaggerate a bit. Where should you draw the line?
This question was recently posed to participants of the Bloomberg Businessweek Business School Forums, and the responses might surprise readers. One of the messages pointed out that many MBA candidates undersell, rather than oversell, themselves on their résumé when applying to business schools. Another offered savvy advice on how to know if one is stepping over the line when writing a résumé. To see for yourself and share your opinion, visit the "Faking Your Résumé" discussion thread.
Editor's Note: This blog post is part of a series about discussions taking place on the Bloomberg Businessweek Business School Forums, where prospective MBA program applicants, current students, and recent alumni trade admissions tips, job hunting advice, and the occasional barbed comment. We invite you to join these discussions or start one of your own.
Before it's here, it's on the Bloomberg Terminal.
LEARN MORE