B-School 'Idealists' or Pragmatists?
Louis Lavelle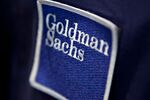 For a few years, Bloomberg Businessweek has been publishing Universum's ranking of the most coveted employers for U.S. college students, and I continue to be perplexed by some of the findings. First a quick primer.
To create its ranking, Universum surveys about 60,000 students each year and asks them to identify the five employers for whom they would most like to work. The data is reported separately by fields of study, including business and engineering. It's also reported by "personality type," categories that Universum has developed to identify students based on what they want from an employer.
The final result usually makes a modicum of sense. Business students want to work at Big Four accounting firms, investment banks, and other big companies. Engineering students are tech crazy. And everybody wants to work for Google—OK, not everybody, but every fifth business student, which qualifies as a landslide in this ranking.
A lot of students also seem to have a thing for brands they're familiar with. In 2010, for example, about 8 percent of business students—a very respectable showing—wanted to work for Apple; this year, with the new iPhone and iPad on everybody's must-have list, Apple now garners nearly 19 percent of the vote, bringing it to within spitting distance of No. 1-ranked Google. In 2010, Facebook wasn't even ranked; now it's No. 12, with nearly 7 percent of the business student vote.
But every year the ranking produces some quirks in the data, and this year was no exception. Consider the following (unless otherwise noted, all the numbers below are for business students only):
■ Among B-school "idealists," giant banks including JPMorgan Chase (8), Goldman Sachs (11), and Morgan Stanley (21) ranked higher—much higher—than the National Institutes of Health (50), the Peace Corps (38), and Teach for America (28). About 7 percent of idealists want to work for Goldman, nearly twice as many as for Teach for America. (Maybe they're idealists who want nice things.) To put that in context: Among students in the humanities and liberal arts, seven of the 10 most popular employers are either government agencies or nonprofits.
■ The percentage of business students who want to work for LVMH—purveyor of such luxury brands as Louis Vuitton, Dior, and Sephora—nearly doubled. The company's popularity surged with every personality type. Apparently champagne wishes and caviar dreams aren't limited to the superrich.
■ Working for Uncle Sam is demonstrably less popular than it once was. In 2010 the top 20 employers overall for business students included three government agencies: the FBI, Treasury, and State. Today there's just one in that group, the FBI. Even among idealists, government employment isn't the kind of thing college students dream about. Yes, there are nine government agencies in that group's top 50, but 11 employers are more popular than the most coveted federal employer (the FBI), including Walt Disney (3), Nike (9), and Coca-Cola (10).
What are we to make of all this? There's a part of me that wants to wag a finger at these B-school "idealists" and tell them to have the courage of their convictions. But I suspect many of them are merely being pragmatists. Students are buried in debt and worried about jobs. Any company that promises gainful employment, regardless of who's offering it, is by definition one that deserves a second look.
As commencement approaches, I don't envy the choices today's college graduates have to make. Between compromising your integrity for a paycheck or no paycheck at all, I'm not sure which I'd choose.

Before it's here, it's on the Bloomberg Terminal.
LEARN MORE