B-School Culture: A Plea for Change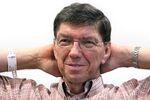 A guest post from Philip Delves Broughton, a former Paris bureau chief for Britain's Daily Telegraph. Broughton graduated from Harvard Business School in 2006 and is the author of The Art of the Sale: Learning From the Masters About the Business of Life (Penguin Press, 2012).
In 2007, Rakesh Khurana, a professor at Harvard Business School, published a sharp critique of American B-schools called From Higher Aims to Hired Hands: The Social Transformation of American Business Schools and the Unfulfilled Promise of Management as a Profession.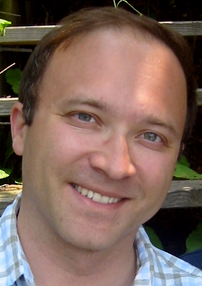 He argued that MBA programs were flogging a product to students which did nothing to help them improve the business world once they graduated. They were given tools and equipped with skills but left with a gaping hole in the middle of their education where their morality was supposed to be.
The ruling class of American business, with its obsession with shareholder returns over any broader social good, was a direct reflection of the intellectual and spiritual poverty of business schools. Much of Khurana's work at HBS is devoted to trying to fix this.
And now we have one of the intellectual lions of Harvard, Clay Christensen, publishing How Will You Measure Your Life?, a gripping personal story with lessons from business mixed in. Christensen's decision to venture from innovation, the subject that made him famous, into the personal advice genre was provoked in part by seeing what happened to his peer group from Oxford University and Harvard Business School. (He was recently profiled in Bloomberg Businessweek and the New Yorker.)
"Something had gone wrong for some of them along the way: Their personal relationships had begun to deteriorate, even as their professional prospects blossomed," he writes in the prologue of his new book. When his friends stopped even attending reunions, he sensed that they "felt embarrassed to explain to their friends the contrast in the trajectories of their personal and professional lives."
Here we have two books in the space of five years, by two eminent professors at the world's most famous business school suggesting there's something deeply wrong with what and how they teach. The long-term outcomes aren't what they should be. And of course, this has nothing to do with spreadsheets or marketing plans. The rot is in a culture that leads to the warped economic and personal behaviors the two men describe.
Can business schools realistically be expected to do anything about it? Watching their dainty efforts to reform since the financial crisis, I sense that for all of Khurana's and Christensen's fine words, the schools consider their criticisms interesting—but depressingly marginal.
Join the discussion on the Bloomberg Businessweek Business School Forum, visit us on Facebook, and follow @BWbschools on Twitter.
Before it's here, it's on the Bloomberg Terminal.
LEARN MORE