business
US Airways Angles for a Merger With American
American sought bankruptcy so it could plot a solo flight path. US Airways has other plans
By and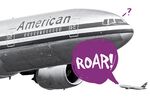 (Update: AMR agreed with unsecured creditors that beginning this summer it will explore strategic options involving the airline's future ownership, Bloomberg News reported on May 11.)
Bankruptcy is supposed to be a time when a financially strapped business can sit back and restructure free from outside pressures. Not so for AMR, the parent of American Airlines. In the nearly six months since the nation's No. 3 airline filed for protection from creditors, American has brushed wings with rival-cum-suitor US Airways Group at almost every turn. Although it has yet to make a formal buyout offer to AMR, US Airways has gone ahead and negotiated labor accords with American's three largest unions—which agreed to support the smaller carrier's possible bid to take over American in bankruptcy. Now US Airways is making public overtures to American's creditors, who were owed $29.6 billion when it entered bankruptcy, arguing that they stand to fare better with it in the pilot's seat.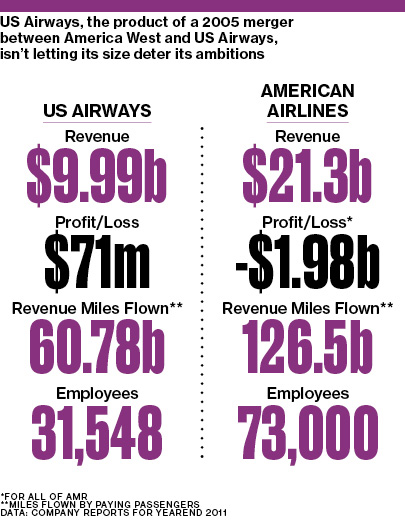 US Airways' maneuvering comes during the time when AMR has the exclusive right to offer a Chapter 11 restructuring plan to its bankruptcy judge, a period that could be as long as 18 months. Normally, it could pretty much ignore the machinations of an unwanted suitor. The risk for AMR, however, is that its unions hold three seats on its nine-member unsecured creditors committee, which can ask a judge to end the exclusivity period. If only two more votes side with US Airways, it could make it more difficult for any restructuring plan eventually devised by American to win creditor approval.
"Usually if you have interested buyers kicking the tires, the company can [still] maintain control," says Jay Sakalo, a bankruptcy attorney at Bilzin Sumberg Baena Price & Axelrod in Miami not involved with the case. "When those interested parties start getting the ear of the creditors' body and they start supporting an alternate plan, management needs to be most concerned."
If US Airways can figure out a way to offer American's unsecured bondholders pennies more on the dollar than AMR—a possibility given the economies of scale that could come in a merger—it may be able to lure more creditors to its cause. That could give US Airways the votes to effectively block any plan to exit bankruptcy drawn up by American Chief Executive Officer Tom Horton, essentially forcing AMR to negotiate a sale.
"I have to believe that American's executive team is taking this very seriously and is rethinking many things regarding the restructuring," says William Swelbar, an aviation research engineer at the Massachusetts Institute of Technology. "US Airways is making it incredibly difficult for them."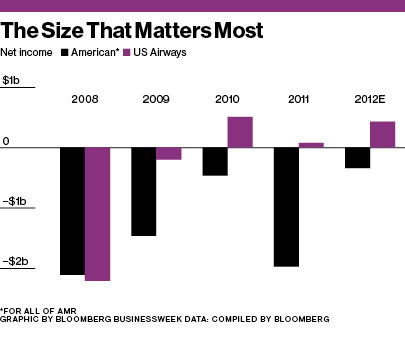 Andy Backover, American's vice president for communications, says the company won't be rushed. He says that Horton recently stated "what's best for our company, our people, and our financial stakeholders will be determined by the facts in a disciplined manner. … This includes whether American will choose to pursue any combination."
US Airways CEO Doug Parker has long supported airline consolidation as a way to stabilize the fragmented industry and gain more power over pricing. After his America West Holdings merged in 2005 with then-bankrupt US Airways (and took its name), he tried unsuccessfully to strike deals to combine with United Airlines parent UAL in both 2008 and 2010. He also made a hostile takeover bid for then-bankrupt Delta Air Lines in 2006, only to withdraw it the following year. A combination of US Airways, the fifth-biggest U.S. carrier, and American would fly past current No. 1 United Continental Holdings, based on passenger traffic. The marriage would also shrink the number of major U.S. full-service carriers to three from seven in 2005.
American had 2011 revenues of $21.3 billion and has about 73,000 employees worldwide. Parker's US Airways had revenue of $9.99 billion, has about 32,000 workers, and no service to fast-growing Asia. As measured in miles flown by paying passengers, traffic at American's main jet operations was more than twice US Airways' last year.
So far, American's creditors committee, which includes its unions, several banks serving as trustees for bondholders, units of Boeing and Hewlett-Packard, and the federal Pension Benefit Guaranty Corp., isn't heeding Parker's entreaties. Jack Butler, a lawyer for the creditors, told the bankruptcy court last month that the group backs American's plan to craft a stand-alone plan against which "strategic alternatives" can be vetted.
Kent Yalowitz, a bankruptcy attorney with Arnold & Porter not involved in the case, says American's immediate task is to "get straight with their labor unions," before Parker has an opportunity to win over more creditors. That's a tall order: When it filed for bankruptcy in November, American was still locked in contract disputes that had been ongoing since September 2006.
On May 14 the unions are set to argue in bankruptcy court against American's bid to reject its labor contracts and impose new terms that would cut labor spending by $1.25 billion a year, including eliminating up to 13,000 union jobs. US Airways says it would pare about $800 million a year from labor costs if it wins American. There would be fewer job cuts, and many workers would get raises at the merged airline. "We are eager to demonstrate to the creditors of AMR that our plan would result in higher returns than the AMR stand-alone strategy," Parker said on an investor call in April.
"These guys are smart," MIT's Swelbar says of USAir. "They are approaching all the relevant stakeholders to build support for their plan. Labor was certainly a big one, but I would also say that labor was probably the easy one."
Before it's here, it's on the Bloomberg Terminal.
LEARN MORE