China Eyes Japan as the Land of Opportunity
The mainland's top companies want to break into a tough market
by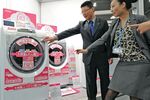 As China's most successful telecom equipment company, Huawei Technologies had more than $32 billion in sales last year and a strong presence in Europe, India, the Middle East, and other countries. Japan is another story. Huawei's sales in the world's third-largest economy amounted to no more than $700 million in 2011, tiny for a company of its size. Huawei has been in Japan since 2005 but as the numbers show, "we are still very small," says Yan Lida, Huawei's Japan president.
China may enjoy a healthy trade surplus with the U.S. and Western Europe, but when it comes to Japan, the Chinese are always in the red. Last year China had a $19 billion trade deficit with Japan, thanks in part to Chinese imports of made-in-Japan machinery and components. Japan is the second-largest supplier to Huawei, after the U.S., with the Chinese company buying $750 million in Japanese parts in 2011. In return, the Japanese buy such low-cost Chinese goods as apparel, food, and electronics.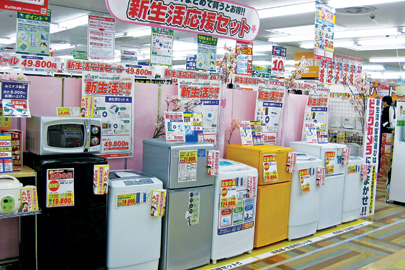 Some Chinese companies are pushing harder to convince Japanese consumers to put aside their doubts and give Chinese products a try. In April, white-goods maker Haier opened a research and development center in Kyoto, its second lab in the country, and in February announced it would put its Asian headquarters in Osaka. The moves are part of a big Japanese push by Haier, which last year agreed to buy Sanyo Electric's consumer appliance businesses in Japan and Southeast Asia from Panasonic. Chinese PC vendor Lenovo last year invested $175 million in a new joint venture with NEC to sell computers in Japan. Shenzhen-based telecom equipment and handset maker ZTE is boosting sales of smartphones and 4G equipment to Japanese customers such as Softbank. So is Huawei.
Boosting Japanese purchases of Chinese-made products is on the agenda for both countries. Trade ministers from China, Japan, and South Korea will meet on May 12 to discuss a possible free-trade agreement. In December, Chinese Premier Wen Jiabao hosted Japanese Prime Minister Yoshihiko Noda in Beijing, with the two leaders agreeing to promote trade by encouraging the use of their currencies for cross-border transactions rather than the U.S. dollar. Deepening ties between China and Japan "is necessary and possible," Wen said at a meeting with Noda at the Great Hall of the People, the official Xinhua news agency reported.
Given Japan's contracting economy, chronic deflation, and shrinking population, why should the Chinese even bother boosting ties? For all its problems, Japan's roughly $5.9 trillion economy is Asia's second-largest after China. For now there's money to be made there, says Zhang Jiangguo, ZTE's vice president and chief technology officer for Asia-Pacific. Japanese telecom operators "will still put huge investment in network infrastructure," he says, estimating there's $100 billion a year up for grabs. Given those numbers, "We don't think the Japanese market is shrinking."
A foundation in Japan could also help Chinese companies establish their brands worldwide. Meeting the quality levels and technology standards Japanese companies expect should enable the Chinese to become stronger in other, faster-growing markets. That's the argument Du Jingguo, Haier vice-president, made in a statement at the opening of the R&D center in Kyoto. "Japan is world-renowned for its state-of-the-art technology," he said. "So we are confident that products designed for this competitive market will succeed globally."
Japanese consumers don't quite know what to make of Chinese products. They are unfamiliar with Chinese brands, and when they think of them they associate them with steep discounts. Chinese companies, facing wage pressures at home, cannot rely solely on low prices to take share in Japan. To overcome the cheap image problem, Haier is selling washing machines under a separate brand developed by Sanyo called Aqua.
Mainland companies still rely on Japanese-made machinery and components, which will keep up the pressure on the trade numbers. "Japanese have a major competitive advantage in high-end capital goods," says Kevin Lai, an economist with Daiwa Capital Markets. "That is not something the Chinese can change in the near future unless they can innovate."
The Chinese have reasons to be hopeful. Last year's deficit with Japan was about half the size of 2010. Moreover, the dismal prospects of money-losing Japanese giants such as Panasonic and Sharp create opportunities for Chinese products. Before the advent of smartphones, local champions were the favorites of local consumers. Today, two foreign companies, Apple and Samsung, dominate the Japanese market. "The market is not so closed," says ZTE's Zhang, who says there's room to make inroads with products designed for Japanese tastes. He's optimistic about a new waterproof smartphone for Softbank. "Japanese like to take saunas," he explains. "We provide this kind of handset so they can enjoy their bath and in the meantime call their friends."
Before it's here, it's on the Bloomberg Terminal.
LEARN MORE