Networking for MBAs: A Primer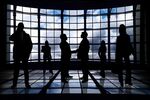 A guest post from Roxanne Hori, associate dean of corporate partnerships at Northwestern University's Kellogg School of Management. As head of Kellogg's Career Management Center, Hori has more than 16 years' experience counseling MBA students on careers.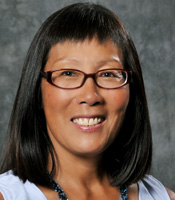 Recently, I've had the chance to see a number of alumni, many of whom wanted to share their job and job search successes with me. The common thread that comes through in these conversations is the importance of networking.
Networking is something many people are uncomfortable doing, yet it is a critical part of the job search process. If you're uncomfortable reaching out to people to ask for advice or help, you need to get over it. My own philosophy is that when someone helps you, you will return the favor by helping someone else—aka, paying it forward.
You're in business school for a number of reasons; one is to build your network. Regardless of the program you attend, amazing individuals surround you every day in your classes (including faculty and administrators) and in your social world (fellow students and alumni). It is likely you already had an extensive network before coming to business school.
So what do you do? At this point, you should know what you want to do for the summer—or full -time, after graduation. Let's presume you are clear on your goals for the next few months and on the kind of work you want to do. Here are some pointers I hope will help you move toward being a good networker.
Create your pitch. Your pitch is the 30-to-60-second elevator pitch you want to use when talking with people. It is an abbreviation of your résumé. The pitch is a way for you to share with people who you are.
Make a list; check it twice. Create a list of all the people you know and separate it into two rosters: The A List should be reserved for people you believe can be instrumental in your search; these are individuals who either are in organizations that interest you or who have connections to people in those organizations. The B List is for people you believe have an indirect connection to the companies or industries of interest but should know your story and may be able to help.
Develop a plan for outreach. Set a goal for yourself as to the number of people you want to reach each week. You will need to develop a system that works for you to coordinate the initial calls you'll make to people, as well as follow-up calls.
Return the favor. Don't forget to thank everyone you talk with and also find out how you can help them. Use LinkedIn and other resources to learn about people before you contact them. You may find that you have knowledge you can share that is important to them .
Spread the word. Once you land the right job, do something very few job seekers do: Contact everyone you've met to let them know where you've landed and thank them again. This is a lot of work, but it will pay off for you in the long run. Most people who spend time with a job seeker want to know how the story ends. Share the happy ending with everyone in your network.
If it is a full-time position, let people know not only where you landed, but also your new contact information. And offer to help them going forward. If it is a summer internship, thank them and follow-up with them at the end of the summer to touch base and inform them about what you learned over the summer. You'll have to look for a full-time position, so you don't want the network to go stale.
Remember; don't judge a book by its cover. A teacher you know may have a brother who is a vice president of marketing at the high-tech company you've targeted. Just because the person is a teacher does not mean they don't have connections in areas of importance to you.
Networking is a life skill. You'll need it forever for any number of reasons.
Join the discussion on the Bloomberg Businessweek Business School Forum, visit us on Facebook, and follow @BWbschools on Twitter.