Housing Bottom? Fannie Mae Won't Seek Tax Dollars
Home prices reaching bottom
By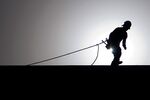 Evidence is mounting that U.S. home prices are finally hitting bottom, and now comes the best news yet: Fannie Mae says that for the first time since 2008, it won't need money from the Treasury Department to balance its books.
Fannie Mae, the biggest backer of U.S. home loans, used to brag that it would be safe from even a severe downturn in the housing market. That turned out to be tragically incorrect. It has drawn $117 billion in aid since being seized by federal regulators in 2008.
Fannie's announcement today is good news on two counts: It means taxpayers won't have to shell out any money to support Fannie (at least related to the first quarter—it may need support in the future). More important, it's another signal that housing is getting ready to turn the corner.
In Fannie's press release (PDF) the company attributed its $2.7 billion first-quarter profit to positive developments in the housing market. Credit losses declined because of "a less significant decline in home prices, a decline in the company's inventory of single-family real estate owned (REO) properties coupled with improved REO sales prices, and lower single-family serious delinquency rates."
The National Association of Realtors said today that the median sales price of a home increased in the first quarter from a year earlier in 74 of 146 metropolitan areas measured.
Another positive sign: Fiserv, which puts out the Case-Shiller Indexes of home prices, said on May 8 that thanks to falling home prices and low mortgage rates, the monthly payment for a median-priced home represents just 12 percent of median-family income, the lowest percentage since its recordkeeping began in 1971.
"Nearly all non-price metrics—existing home sales, rising home order volumes, increased spending on home improvement, a jump in multi-family construction—indicate that the housing sector hit bottom last year and has started along a path of slow recovery," David Stiff, Fiserv's chief economist, said in a press release.
To be sure, millions of homes are still worth less than the mortgages on them. That's a dark cloud over the market. Today the Federal Housing Administration said the number of FHA-insured loans jumped in March. Half the mortgages it modified to ease repayment terms were in default again a year or more later, Bloomberg News reported.
Before it's here, it's on the Bloomberg Terminal.
LEARN MORE