business
Kelley School Inks Analytics Deal With an IIM
Louis Lavelle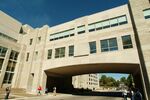 Indiana University's Kelley School of Business today announced a partnership with a business school in Lucknow, India, to deliver programs in the growing field of business analytics, the school's first major foray into the Indian market.
The partnership with the Indian Institute of Management will result in two graduate-level, year-long certificate programs with spots for about 100 students. One program will be for students enrolled at IIM, Lucknow, located about 250 miles southeast of Delhi, and the other will be open to working professionals in India. Ultimately, the two schools plan to deliver a graduate degree program in business analytics. Kelley already offers an MBA in Business Analytics at its Bloomington, Ind., campus, where a new Institute for Business Analytics was launched in February.
The emerging field of business analytics involves the use of data to guide decision-making. It typically includes large quantities of data on past performance and the use of tools such as predictive analytics and simulations to run what-if scenarios. The goal is to improve productivity, increase profits, and create and exploit an organization's competitive advantage.
Relatively few business schools offer degree programs in business analytics, but interest is growing. Fordham launched a new program last year, Yale recently rolled out a course on data analysis in sports, and Northwestern is offering an MS in Predictive Analytics.
It won't hurt American interest in analytics that Moneyball—the story of how Oakland A's general manager Billy Beane used data analysis to transform a low-budget franchise into one of baseball's biggest winners—came to movie theaters last year, starring Brad Pitt.
Before it's here, it's on the Bloomberg Terminal.
LEARN MORE